Supporting a Response to the Tornadoes in the Central United States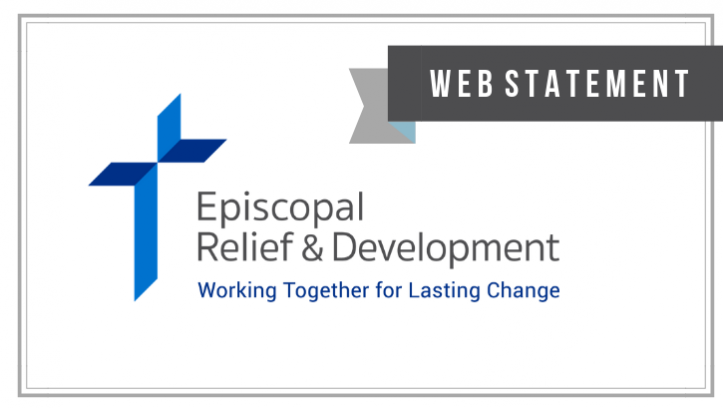 Supporting a Response to the Tornadoes in the Central United States
Web Statement
May 22, 2019
Episcopal Relief & Development is in touch with the Episcopal Diocese of Missouri as it prepares to respond the needs of communities affected by tornadoes, flooding and severe weather this week.
At least 29 tornadoes touched down in the midwestern United States between early Wednesday and Thursday morning, including one which tore through Jefferson City, Missouri, destroying buildings and taking down power lines. To date, three people have been killed as a result of these storms and at least 20 people have been injured.
These storms come after tornadoes, heavy rains and flooding earlier this week caused damage to homes, buildings and infrastructure such as bridges and roadways.The National Weather Service expects additional thunderstorms and strong winds across the central United States on Thursday. Heavy rain on the already saturated ground will likely cause flooding into next week.
Episcopal Relief & Development is supporting dioceses on potential response efforts to the flooding across the Midwest this spring. The US Disaster team has reached out to diocesan leadership and will continue to monitor the situation in these communities.
Please pray for the people and communities impacted by these storms. Donations to the US Disaster Fund will help Episcopal Relief & Development respond to this emergency.
For over 75 years, Episcopal Relief & Development has been working together with supporters and partners for lasting change around the world. Each year the organization facilitates healthier, more fulfilling lives for more than 3 million people struggling with hunger, poverty, disaster and disease. Inspired by Jesus' words in Matthew 25, Episcopal Relief & Development leverages the expertise and resources of Anglican and other partners to deliver measurable and sustainable change in three signature program areas: Women, Children and Climate.