Supporting Coastal and Central Ecuador Dioceses' Response to April Earthquake
In Ecuador, at least 654 people died following a 7.8-magnitude earthquake centered off the coast on April 16. There is a strong Episcopal Church presence in communities affected by the earthquakes, and two in particular – San Esteban in the Cuba neighborhood of the city of Manta and San Jose in nearby 15 de Abril – mobilized a response to reach 300 families in the most hard-hit areas, with support from Episcopal Relief & Development through the Diocese of Litoral Ecuador (part of Province IX of The Episcopal Church).
---
The Church Pension Group (CPG), a financial services organization that serves The Episcopal Church and its people, in partnership with The Episcopal Church Foundation (ECF) and Episcopal Relief & Development, hosted a three-day wellness conference for clergy, lay employees, and lay leaders of the Diocese of Ecuador Litoral who were impacted by the April earthquake. CPG covered the cost of attendance for clergy who participate in the benefits programs it offers, and financial support from ECF and Episcopal Relief & Development made it possible to expand the conference to include lay employees and lay leaders in the diocese.
---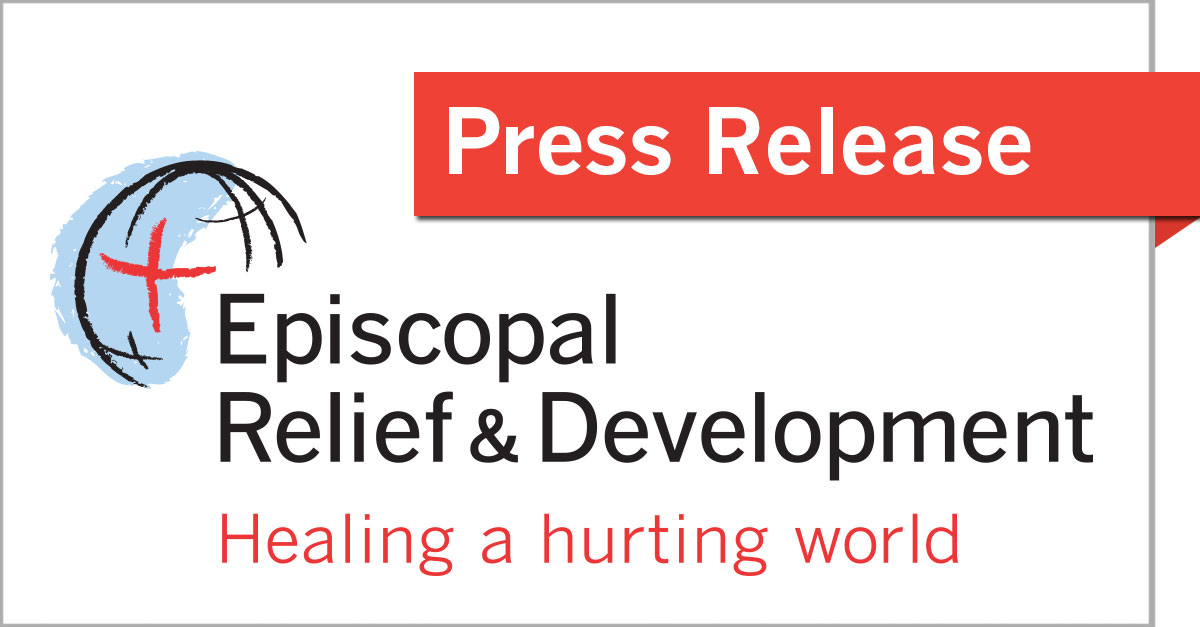 May 12, 2016
Episcopal Relief & Development is supporting earthquake response efforts in Ecuador through local Episcopal dioceses in both the coastal and inland regions. The Diocese of Litoral Ecuador, based in Guayaquil, was hardest hit by the 7.8-magnitude quake that struck off the coast on April 16. The United Nations Office for the Coordination of Humanitarian Affairs (OCHA) puts the current death toll at 660, with 23 still missing. Over 4,600 people were injured in the disaster, and nearly 23,000 are still in shelters three weeks following the quake, as an estimated 7,000 buildings were destroyed and numerous aftershocks hampered initial response activities.
Four key congregations in the municipality of Manta, a city along Ecuador's central coast, are appointing parishioners to liaise with local government on planning the response in those communities. In addition, the diocese is training specialists to assist parish leadership in all impacted areas to conduct needs assessments and determine how best to respond. With support from Episcopal Relief & Development, the diocese is providing food, clothing, first aid supplies, clean water, household items and emergency repair assistance to 300 families. These congregations are also mobilizing volunteers and working with government and local organizations to coordinate efforts.
"There are many victims who require our attention, and we will seek to get help to them in some way, although there are access roads affected; but with the help of the National Police or other government agencies we will find a way to reach the most needy," wrote the Rt. Rev. Alfredo Morante, Bishop of the Diocese of Litoral Ecuador, in a letter on April 18. "I ask consolation and solidarity for all those who have lost loved ones, for God to encourage them and restore them in His infinite mercy and goodness."
Episcopal Relief & Development is also responding through the Diocese of Central Ecuador, which is assisting an additional 300 families with food, water and first aid in rural communities around the northern coastal city of Esmeraldas. Further inland, Mision San Pedro, in the badly impacted El Paraiso municipality of Santo Domingo, will provide reconstruction assistance to eight families in the surrounding community, enabling them to build back stronger in an effort to withstand future earthquakes.
"This was a very big disaster for the area, with approximately 720,000 people in need of humanitarian assistance across the six provinces where the government has declared a state of emergency," said Nagulan Nesiah, Episcopal Relief & Development's Senior Program Officer for Disaster Response and Risk Reduction. "I am grateful to our partners in Ecuador who have activated their local networks to help with larger assessment and relief efforts, since churches have deep knowledge of who in their communities may be most vulnerable and in need of extra help."
Please continue to pray for all those impacted by the earthquake in Ecuador, and for the churches that are ministering to those in their communities who are most in need.
To support Episcopal Relief & Development's response, please donate to the International Disaster Response Fund.
For over 75 years, Episcopal Relief & Development has served as a compassionate response to human suffering in the world. The agency works with more than 3 million people in nearly 40 countries worldwide to overcome poverty, hunger and disease through multi-sector programs, using the Sustainable Development Goals (SDGs) as a framework. An independent 501(c)(3) organization, it works closely with Anglican Communion and ecumenical partners to help communities create long-term development strategies and rebuild after disasters.