Supporting the Anglican Diocese of the Amazon in Response to Fire in Brazil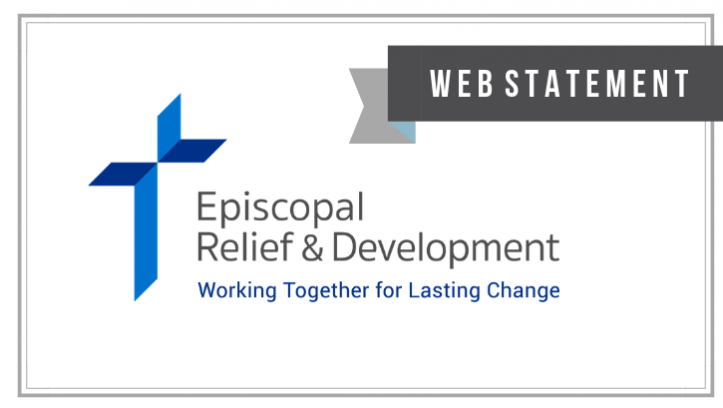 Supporting the Anglican Diocese of the Amazon in Response to Fire in Brazil
February 1, 2019
Web Statement
Episcopal Relief & Development is providing support to the Anglican Diocese of the Amazon in a response to the fire that destroyed more than 600 homes in northern Brazil in December. As part of a proposal coordinated by the Anglican Alliance, the efforts help meet immediate and long-term needs.
On the evening of December 17, 2018, a devastating fire broke out in Educandos, an under-resourced neighborhood in the south part of Manaus, capital city of the Amazon State in Brazil. The fire spread quickly amongst the wooden homes, injuring four people, destroying more than 600 buildings and leaving more than 2,500 people without shelter.
In partnership with local organizations, businesses, and individuals, the Anglican Diocese of Amazon is responding to the emergency needs of those affected by the fire. With support from Episcopal Relief & Development, the Church is working to provide critical supplies such as gas and gas stoves, wheelchairs, and mattresses that will bring relief as the community recovers and rebuilds.
"With an emergency of this magnitude, the local government has welcomed support to supplement their limited resources," said Nagulan Nesiah, Senior Program Officer for Disaster Response and Risk Reduction with Episcopal Relief & Development. "The Church in Brazil is collaborating with other organizations to provide for their neighbors in a tangible way to meet needs that had not yet been addressed."
Please pray for the people impacted by this crisis. Donations to the International Disaster Response Fund will help Episcopal Relief & Development provide emergency assistance to individuals and families who lost their homes in this fire.
For over 75 years, Episcopal Relief & Development has been working together with supporters and partners for lasting change around the world. Each year the organization facilitates healthier, more fulfilling lives for more than 3 million people struggling with hunger, poverty, disaster and disease. Inspired by Jesus' words in Matthew 25, Episcopal Relief & Development leverages the expertise and resources of Anglican and other partners to deliver measurable and sustainable change in three signature program areas: Women, Children and Climate.