Tropical Storm Washi Causes Flash Flooding in the Philippines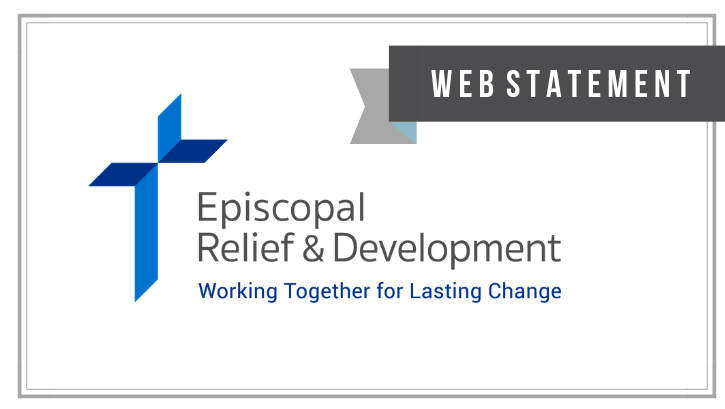 December 22, 2011
Episcopal Relief & Development has been in contact with its partners in the Philippines, the Episcopal Church in the Philippines and the Iglesia Filipina Independentiente (IFI, or Philippine Independent Church), following Tropical Storm Washi. The storm triggered severe flash flooding and landslides, which have killed more than 1,000 people so far, and led to a declaration of national disaster. Property damage is widespread, and reports indicate that approximately 300,000 people are displaced.
Episcopal Relief & Development encourages prayers for all those impacted by this disaster, and stands by to assist with relief and recovery efforts as determined by its Philippine partners.
"We are in contact with our partners in the Philippines and are sending support in response to needs as our partners on the ground complete their assessments," said Kirsten Laursen Muth, Senior Director of International Programs for Episcopal Relief & Development. "At the moment we are asking people to pray for those who lost loved ones in the disaster, and for the rescue teams who are putting themselves at risk to save lives."
To support relief and recovery efforts like those following Tropical Storm Washi in the Philippines, please make a donation to the Disaster Response Fund. Contributions can be made online at www.episcopalrelief.org, by calling 1.855.312.HEAL (4325), or by mailing a check to Episcopal Relief & Development, P.O. Box 7058 Merrifield, VA 22116-7058.