"Walk the Path of Lent" with Episcopal Relief & Development's 2016 Lenten Meditations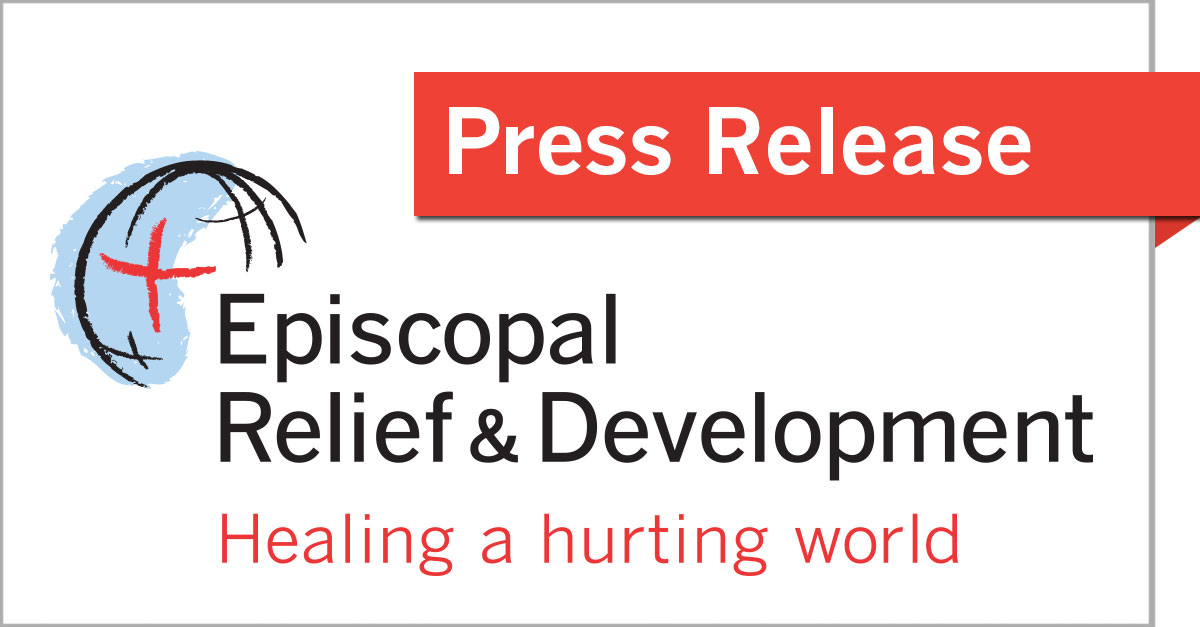 January 7, 2016
Episcopal Relief & Development invites supporters to "Walk the Path of Lent" with this year's Lenten Meditations series, featuring reflections on spiritual practices written by the organization's staff, partners and friends from around The Episcopal Church and the Anglican Communion.
In these poignant meditations, program staff, disaster response volunteers, board members and others share the breadth of spiritual practices that give them strength for the journey.
"If you are like me, discerning the best Lenten spiritual practice can be difficult," said Sean McConnell, Episcopal Relief & Development's Senior Director of Engagement. "Why not spend this Lent holding in prayer those who are working with the world's most vulnerable, walking alongside participants in our programs from day to day."
To receive printed Lenten Meditations booklets in English or Spanish by Ash Wednesday, February 10, orders must be received by Episcopal Marketplace by Monday, February 1. Digital versions of the English and Spanish booklets are available online at episcopalrelief.org/Lent, and all are invited to sign up for daily email meditations.
During the 2009 General Convention of The Episcopal Church, Lent was designated as a time for remembering Episcopal Relief & Development's work to heal a hurting world. Many congregations will observe Episcopal Relief & Development Sunday on the first Sunday in Lent, February 14. Although the first Sunday in Lent is the official day of observance, congregations may hold a special service on any Sunday during the Lenten season.
"The best support you can give Episcopal Relief & Development is to hold our program staff and international partners in your prayers," said Rob Radtke, the organization's President. "These faithful people begin their work with a sense that God has given all things necessary to transform lives. We have invited them to share the sources of their spiritual strength with us, and to give us an opportunity to share in their spiritual practices."
A Lenten Toolkit is available at episcopalrelief.org/Lent for congregations wishing to participate in Episcopal Relief & Development Sunday or to make the organization a focus during the season. The Toolkit features downloadable resources including bulletin inserts in English and Spanish, as well as links to items available through Episcopal Marketplace such as pew envelopes and prayer bookmarks.
To download digital resources for Lent and Episcopal Relief & Development Sunday (February 14) visit episcopalrelief.org/Lent.
Para descargar los recursos digitales para la Cuaresma y el Domingo de Episcopal Relief & Development (14 de febrero) visite episcopalrelief.org/Cuaresma.
For over 75 years, Episcopal Relief & Development has served as a compassionate response to human suffering in the world. The agency works with more than 3 million people in nearly 40 countries worldwide to overcome poverty, hunger and disease through multi-sector programs, using the Sustainable Development Goals (SDGs) as a framework. An independent 501(c)(3) organization, it works closely with Anglican Communion and ecumenical partners to help communities create long-term development strategies and rebuild after disasters.