Birthing Pains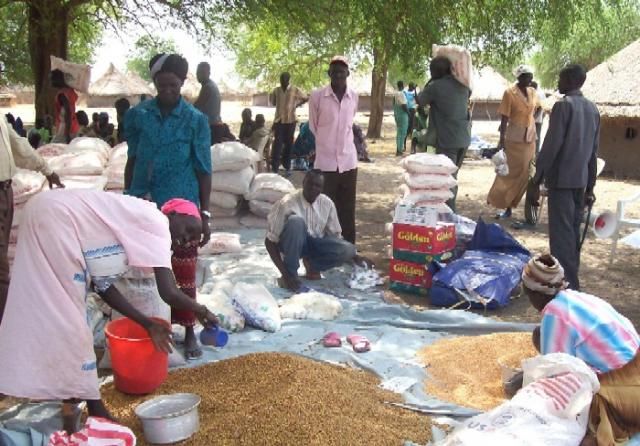 Soon after the birth of our daughter, my wife, Dhushy, and I began fighting more. Our arguments suddenly grew in both intensity and frequency. We bickered about things from the household chores to parenting styles to how many layers of clothing were appropriate for our newborn in a New York winter. But we kept reminding ourselves that this was a normal part of a transition with the addition of a newborn. Quarrelling was part of the process of adjusting to our new family dynamics.
I am now in Juba visiting the Episcopal Church of Sudan. The Church is one of the largest civil society organizations in South Sudan and plays a significant role in the delivery of social services throughout this new nation. The country was "born" less than seven months ago on July 9, 2011, and the country is settling itself into this new reality. Without meaning to make light of the very serious challenges facing South Sudan, it occurred to me that the situation is somewhat similar to my family's.
There are conflicts between ministries, between local and provincial governments, and between ethnic populations (with the latter being very violent). However, the Church is quick to recognize that this is not so much a reflection of a failed state, but of birthing pains. With six separate relief operations currently running in various parts of the country, the Episcopal Church in Sudan is instinctively responsive to the humanitarian needs of affected populations, while also sensitive to the newness of the country, and is seeking God's blessing in helping to guide this country into a peaceful, functioning democracy.
Our daughter is now just over two years old, and Dhushy and I are now much more comfortable with our family structure. Episcopal Relief & Development will continue to support and encourage our brothers and sisters in the Episcopal Church in Sudan as they walk with, and provide prophetic leadership in the formation of, their new country. There will be ups and downs in the next few years, and we in the Church will stand in solidarity through it all. In fact, like my wife and I are experiencing now, there could even be a temporary phase of the "terrible twos."
———-
Nagulan Nesiah is a Program Officer with Episcopal Relief & Development.
The Episcopal Church in Sudan responds to humanitarian needs
of people displaced by conflict in South Sudan. Photo courtesy
of the Episcopal Church of Sudan.