Fighting the Food Crisis – One Garden at a Time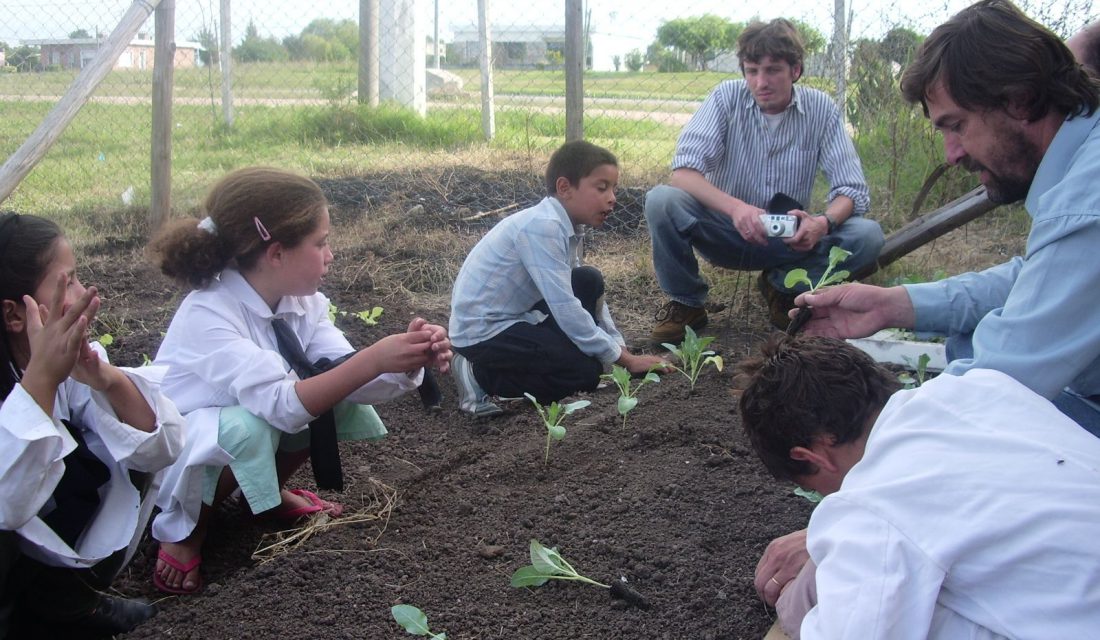 Cesar's story started out like so many in Uruguay.
He lives in the village of Villa Felicidad, a place with little opportunity and fewer resources. Unemployment is rampant, and many residents, especially children, don't get enough to eat.
His family's home is cramped, and like many of his siblings, Cesar usually sleeps on the floor. His home has no heating or running water, and access to electricity is via a dangerous pirated line.
Growing up in such a stressed environment is not easy, but Cesar has worked hard to make the most of it. Unlike most of his peers, he stayed in school through the end of the sixth grade. He desperately wanted to contribute to the family's income, but opportunities were few and far between.
A program called El Sembrador – literally the Sower of Seeds – changed all that, giving Cesar and many others in his village hope for a better future.
Managed by the Anglican Diocese of Uruguay and supported by Episcopal Relief & Development, El Sembrador has taken a straightforward approach to a critical issue – ensuring that communities have access to nutritious, affordable food by supporting family and community gardens. Working with individuals, community groups and the local Episcopal school, El Sembrador is teaching the basics about farming to those desperately in need not only of wholesome food, but also an opportunity to provide for themselves and their families.
From the start, Cesar was enthusiastic about the program. He learned to till and fertilize soil, to plant seeds and tend to the plants as they grew. Just as important, he was taught when to harvest and how to cook food so that it tasted good and its nutritional value was preserved. Soon he got his whole family involved. Now they not only have a wonderful source of nutritious food, but they are involved in a project in which they all can be proud. Even better, the garden often produces enough so that the family can sell extra vegetables in the local market.
Cesar has taken his enthusiasm for the program and run with it. At 14, he now works for El Sembrador, managing the family gardens tended by his fellow villagers, distributing seeds, teaching others how to make the most of this new resource, and doing community outreach.
The program's impact on the community has been just as profound. Children are eating better, which means their bodies are better equipped to fight disease and stay healthy. They now have a greater chance of staying in school and learning the skills needed to forge a better life. And building on the entrepreneurial spirit that is now growing in the village, a communal oven has been built where people can bake bread to feed themselves as well as sell at the market.
El Sembrador has given the people of Villa Felicidad a sense of purpose and independence. It has fed the soul as well as nourished the body, sowing seeds of hope that have the potential to bloom for years to come.