Raising the Roof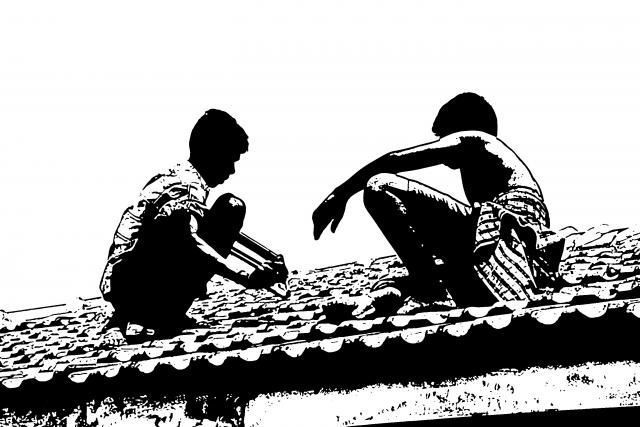 I couldn't imagine having a group of strangers remove the tiles off the roof of my house and not getting myself upset. That's how a couple of the Gospels recount the beginning of the parable of Jesus' miraculous healing of the paralytic. The man is lowered through the ceiling, as it's the only way to enter into a crowded house where Jesus is present. However, neither Gospel writer names the homeowner or acknowledges any displeasure about the act of vandalism.
I am currently on a visit with the Church of the Province of Myanmar, Episcopal Relief & Development's local partner in the country. In all of my previous nine visits, I have come to learn that this church partner is much like the homeowner in the parable.
The staff rarely publicize their social outreach activities, but instead provide the much-needed space and share valuable resources to allow for community development to take place. Given their unique context, they work with humility and let the Spirit work wonders. And Spirit is actively at work.
I have seen a simple investment of 10 cows, provided to a handful of trained and selected families, multiply after a few years to where all families in the village have their own pair of cows. I have seen communities stand and heal together following a devastating cyclone.
I have seen modest initial capital in a micro loan program develop into a large pool of revolving funds used to make significant impact on the lives of many. And I have seen the determined passion of a few committed part-time staff evolve into a full-fledged community development department with nearly 20 programs across the country, all in just four years.
During my time here, I am looking forward to breaking ceilings and witnessing miracles.
———-
Nagulan Nesiah is a Program Officer with Episcopal Relief & Development.