8 Stories of Recovery in the Aftermath of Hurricane Harvey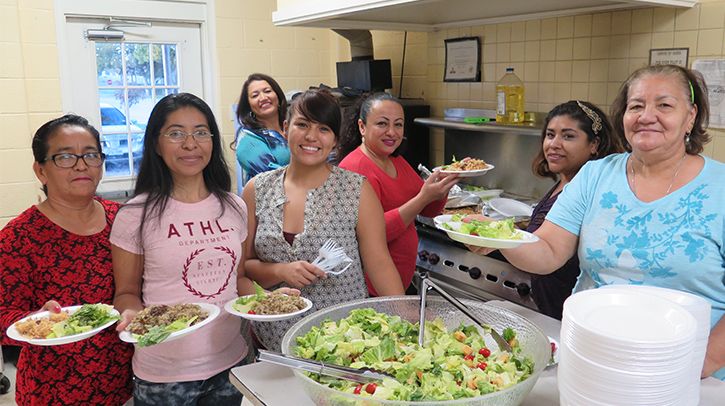 "If it weren't for all the churches, we'd be right back where we were right after the storm."
— Loa Heckendorn, Dickinson, Texas
On August 25, 2017, the most powerful storm to hit the state of Texas in more than 50 years pummeled the Greater Houston area. Hurricane Harvey. Tens of thousands of residents were devastated with major damage to property and homes.
During major disasters like Harvey, Episcopal Relief & Development works closely with church partners to address immediate and long-term needs in impacted communities. Prior to this event, the organization's US Disaster team provided disaster preparedness training and resources for volunteer leaders in most dioceses around the Episcopal Church including the dioceses of Texas and West Texas. Immediately after the hurricane, key stakeholders across impacted areas were invited to participate in informational webinars to help even more local partners respond. Church leaders were mobilized to distribute resources for temporary housing and household goods, using church knowledge to prioritize those with the greatest need.
Native Texan and Major Gift Officer for Episcopal Relief & Development, Mike Smith, recently traveled to his home state to witness and document the devastating impact of the storm. During his trip, he gained a deeper awareness of how neighbors work together during recovery efforts. Mike also witnessed the strength and power of ecumenical cooperation as congregations and church partners leveraged local relationships to meet the immediate and complex needs of diverse communities throughout Texas.
The following short stories were captured during Mike's visit.
READ
"8 Stories of Recovery in the Aftermath of Hurricane Harvey"