A Perfect Book List for Earth Day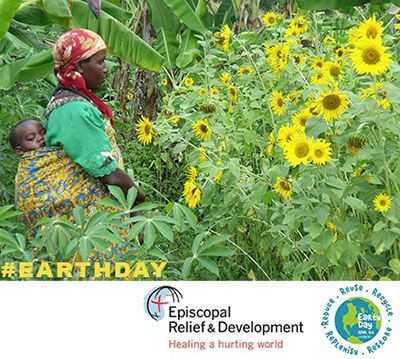 This story was originally posted on Christian Formation a blog by Cindy Coe. We thought it was perfect for Earth Day!
_____________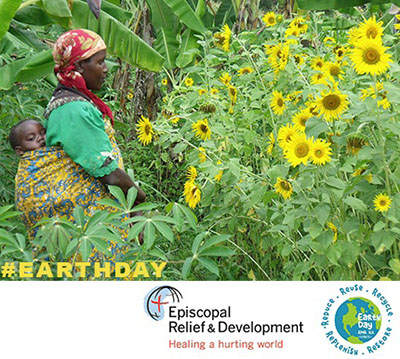 Food and Faith has become a popular topic. Here are my "go-to" books, which I've read and digested as I've worked on the Abundant Life Garden Project resources:
Michael Schut , editor, Food & Faith: Justice, Joy, and Daily Bread (Church Publishing, 2010). This is a compendium of a wide variety of articles by Wendell Berry and many other writers – all of which are thought-provoking. A study guide for group studies is included in the back and is flexible enough to be used for short or long term programs.
Michael Pollan, The Omnivore's Dilemma (Penguin, 2007). This is the "must read" book in thinking about where our food comes from.
Barbara Kingsolver, Animal, Vegetable, Miracle: A Year of Food Life (HarperCollins, 2008). I loved this book. A marvelous writer moves from Arizona to Southwest Virginia and attempts to grow or buy food locally for a year. A delightful read.
Elizabeth T. Groppe, Eating & Drinking (Fortress Press, 2011). This little book is a quick and easy read; good for folks who want to stick a toe into the subject or don't have the time to dive into Ominvore's Dilemma.
Fred Bahnson & Norman Wirzba, Making Peace with the Land: God's Call to Reconcile with Creation (Intervarsity Press, 2012). This book is much more theological than the others on this list. Very thought-provoking; good for those who already have a good theological background.
L. Shannon Jung, Sharing Food: Christian Practices for Enjoyment (Fortress Press, 2006). A wonderful book linking food and community with Christian theology; also highly recommended for those interested in a more theological approach.
Any of these books would be great for adults or high school students If your parish or organization is using the Abundant Life Garden Project with children or intergenerational groups. If you've used Abundant Life Garden Project with adults, we would love to hear what you did in the comments below.
Blessings, Cindy
Related Stories:
Community Garden Grows Seeds of Development, Equality | March 2013
"Green" Innovations Promote Health and Improve Environment | January 2013
Planting Hope in Nicaragua | November 2012
Mobilizing Local… Microorganisms? | June-July 2012
————
Cynthia Coe is a Christian formation consultant and writer of the Abundant Life Garden Project, a children's curriculum by Episcopal Relief & Development.
Photo courtesy of Harvey Wang for Episcopal Relief & Development.