Alice, a Beacon of Hope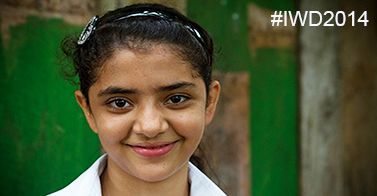 We will be sharing perspectives from women in anticipation of International Women's Day on March 8, 2014. The theme is 'Inspiring Change'. This story comes from Karimah Shabazz, a recipient of the Ghana Pilgrimage Scholarship of 2013. It is a snapshot of her experience in Ghana, where she observed first hand the work of Anglican Diocesan Development and Relief Organization (ADDRO) – Episcopal Relief & Development's partner in Ghana.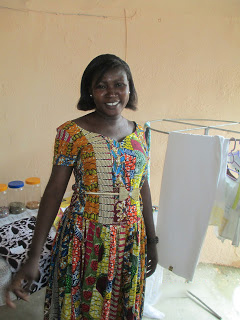 In my lifetime, I've heard many phrases and quotes on obtaining knowledge, going to school, being successful and working hard – until your good is better and your better is best! But what happens once you earn your B.S., M.D., Ph.D., M.P.H., B.A., and all the other letters in the alphabet? One could say, "Well, get a job, duh." and another could say, "Make money." But what I would say is, "Give back, share your knowledge – enlighten someone else to enlighten the community, the country, the world."
Alice, the teacher for the Anglican Women's Development Center, in Yelwoko, Ghana, understands this concept very well. This is a school I visited during my a pilgrimage with Episcopal Relief & Development last summer. It's a school for women where they can learn how to sew and make dresses and create many other accessories. Alice, in charge of about 20 girls, stands proudly beside a table showcasing the results of her students' hard work. Hand-made brightly patterned dresses, handbags and jewelry were displayed. Her face brightened with every purchase we made as she happily said, "Thank you so much."
Years earlier, Alice studied fashion design, business and entrepreneurship at a university in Ghana. Because she understood the importance of transferring knowledge, she returned to her community to share what she had learned: how to run a business, make a living, and provide for her family and community. Aside from the skill of making goods, Alice also teaches the girls basic writing skills so they can write their customer's name and order, and basic math skills to calculate money.
Alice hopes her students will be able to manage their own shops in their communities and to teach other girls what they have learned. Through Alice, one can definitely see a community that has formed a care for one another.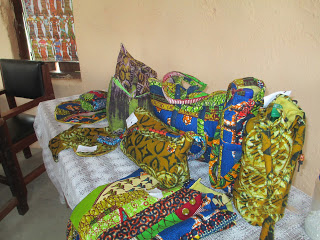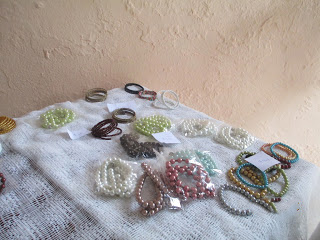 ——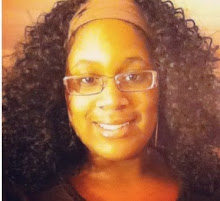 Karimah Shabazz was one of the recipients of the 2013 Ghana Pilgrimage Scholarship.
Photos: Top, Alice at the Anglican Women's Development Center. Bottom, Tables of items made by the women at the school.
Photo Credit: Karimah Shabazz