Building Trust to Save Lives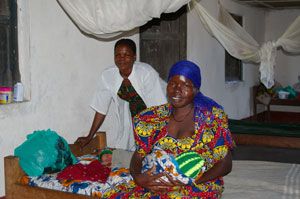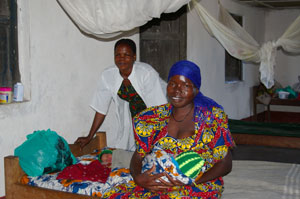 It was "In-House" this week at Episcopal Relief & Development, which is when all of our staff, including from the Ghana regional office and satellite locations around the US, get together at the church center here in New York. It's always exciting to see everyone together, and even more so this year because I've gotten to meet three people from the Ghana office who I previously only knew through email and Skype.
Cletus Asare is the Program Support and Logistics Officer for NetsforLife®, Episcopal Relief & Development's malaria prevention program partnership. He told me a story from a recent trip to the Democratic Republic of Congo (DRC).
The DRC is one of 17 countries where NetsforLife® is active, but it is often challenging to work there because of the ongoing conflict. Security concerns can impact travel and scheduling for our staff, but the community members they're trying to reach have particular concerns. Allowing strangers into their homes — even to hang a life-saving mosquito net — might be unthinkable for those who have experienced an invasion or suffered trauma as a result of the war.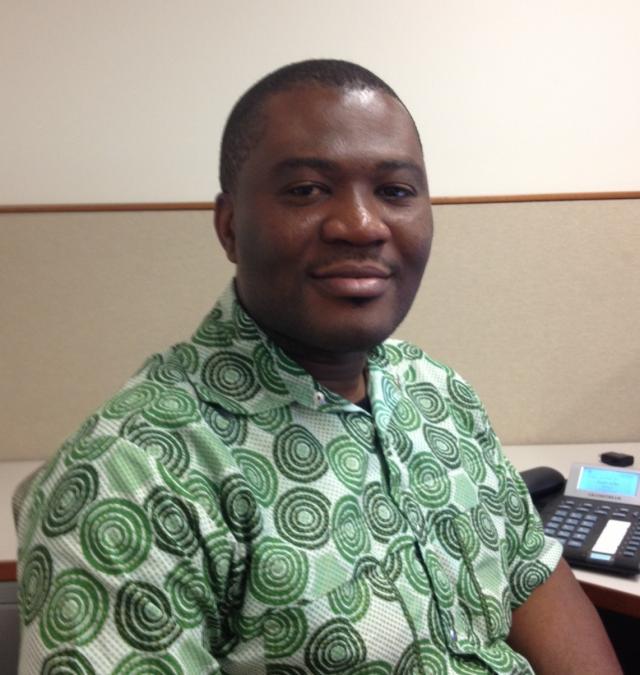 Cletus was part of a team that traveled to Musienene, a town in the Butembo District in the eastern DRC, to oversee implementation of the NetsforLife® net hang-up strategy in the surrounding region. He explained that before any mosquito nets are distributed, it is essential to first talk to key community leaders and enlist their support in spreading the word about the project.
"We were straightforward with the chief and told him that we were there to hang nets, but he was concerned about security, about us entering people's homes," Cletus said. "The NetsforLife® team got anxious because they knew they had to hang the nets, so we thought about what to do."
The group encouraged Cletus to speak to the chief on their behalf. He said he began by telling the chief about malaria, and how many people die from it, even in his own district. He told the chief about the important role that community leaders play in preventing malaria and saving people's lives. And he showed that the NetsforLife® volunteers who actually enter people's homes to hang nets are from the community itself, so they're not outsiders.
Once the chief understood how the program worked, and how important it was to install the malaria nets, he called together all the local pastors, teachers and sub-chiefs for a durbar (community gathering). He repeated Cletus' message, about how everyone had an important role to play, and asked them to talk to their congregations, students and neighbors about malaria prevention.
Over the next two days, those leaders brought the word about the program to all 19 sub-zones in the Musienene Health Zone, and thousands of families registered to receive mosquito nets.
The following week, NetsforLife® volunteers visited homes and installed an amazing 120,000 nets in just a few days.
"We moved from a point where we were nearly chased out of town to where people were calling us 'Mr. Hang-up' and feeling very excited about the program," Cletus said. "We are seeing a high level of success – communities are embracing the strategy."
———-
Faith Rowold is the Communications Officer at Episcopal Relief & Development.
Photos: Top – Families in the DRC are staying healthier, thanks to local community leaders' support of NetsforLife®. Bottom – Cletus Asare, Program Support and Logistics Officer.