Easter: a cause for childlike wonder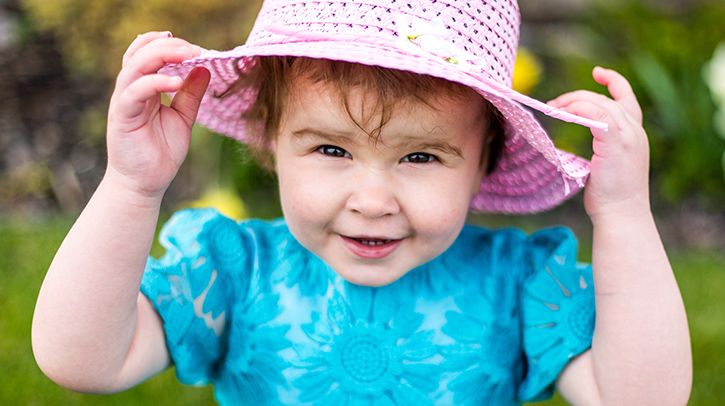 This year's Lenten Meditations invited readers to learn from the children they mentor and raise. It featured reflections written by staff, partners and friends from around the Episcopal Church and Anglican Communion. The following is a meditation from this year's booklet, written by The Rev. Gay Clark Jennings, president of the House of Deputies of the Episcopal Church. You will surely be blessed reading this reflection as Gay looks to the source of her faith, Jesus Christ, within the children in her life.
---
"Jesus was not a theologian. He was God who told stories."
—Madeleine L'Engle Walking on Water: Reflections on Faith and Art
I sometimes think that no one over the age of twelve should be allowed to preach on Easter Sunday. I think this especially when I am scheduled to preach. "I have seen the Lord," Mary Magdalene announces to the disciples after she encounters Jesus at the empty tomb in the Gospel of John. Gallons of ink and rivers of blood have been spilled in arguments about what exactly the resurrection means, but I experience it most forcefully when I hear it as a straightforward story. Jesus was dead, and then he was alive. That's definitely cause for childlike wonder. But it also provokes the kind of healthy skepticism native to tweens. As my daughter Lee used to say, "I have some questions." On Easter, I don't want to explain the miraculous story of the resurrection nearly as much as I want to revel in it—but also ask some questions. As the father of a boy afflicted with a spirit said to Jesus in Mark's Gospel, "I believe. Help my unbelief." After Jesus rose from the dead, John's Gospel tells us that he appeared to the disciples while they were fishing. "Feed my sheep," he said to Simon Peter. "Follow me." These are simple commandments; they're even easy enough for children to understand. And yet for Christians, they are the work of our entire lives.
 —The Rev. Gay Clark Jennings, President of the House of Deputies of the Episcopal Church

Lenten Meditations, like this one by The Rev. Gay Clark Jennings, encourage readers to actively seek out holiness every day during Lent by reflecting on God's call, their own lives and how they can live out their Baptismal Covenant by healing a hurting world.
Sign up to receive daily Lenten Meditations
* indicates required
Email Address *
---

Te invitamos a que nos acompañes a nosotro en este recorrido de Cuaresma que haremos juntos. Pensamos y oramos por ti en este tiempo, y te pedimos que ores por la gente que servimos, así como por nuestro equipo y amigos que dedican sus vidas a sanar un mundo que sufre.
Sí, quiero mi meditación cuaresmal diaria
* necesario
Email Address *