El Dia de los Muertos: Leave a Legacy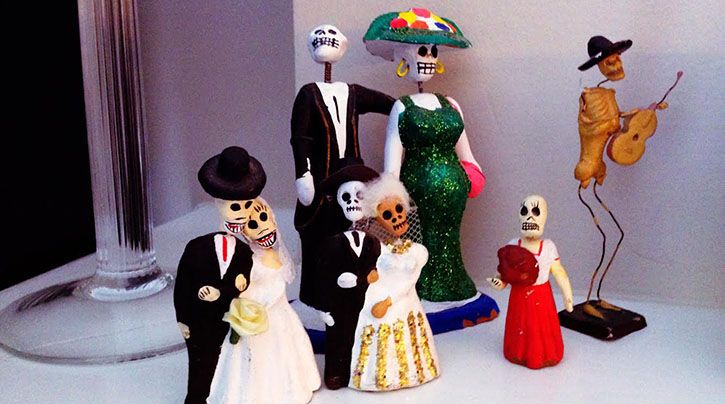 Around my house, we have a special love for la Dia de los Muertos. Well before we had children, my wife and I collected Dia de los Muertos art from Mexico. Being a physical therapist, my wife has an interest in skeletal anatomy and has a few different anatomically correct skeletons of different sizes as well! We have paintings and sculptures of skeletal people and animals, and there are skulls on our dining room sideboard year-round. In fact, my daughter decided to really live into our love for the holiday and was born on Halloween, the first of the three-day feast that honors our connection to those who have died and their continuing presence in our lives.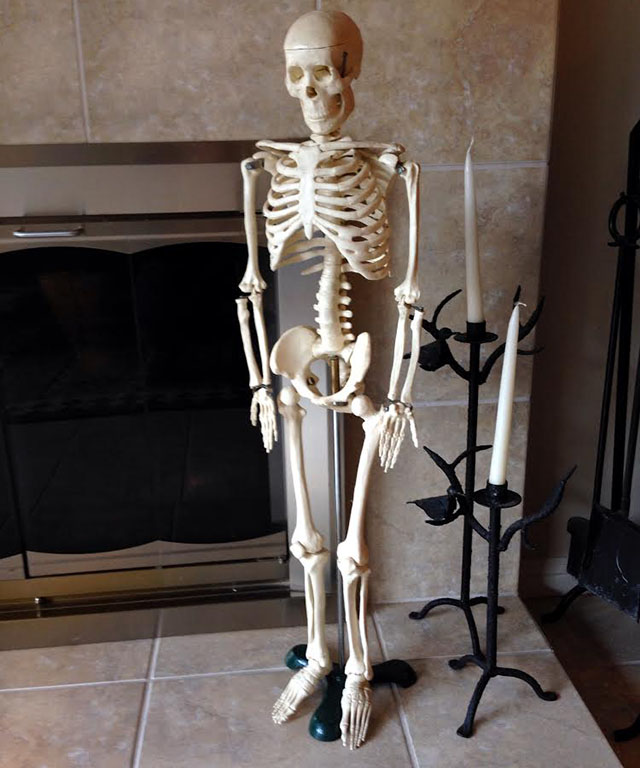 Yet, this holiday that has so many cultural influences and expressions really should be called las Dias de los Muertos, as it begins on October 31, All Hallows Eve, then continues on November 1, the day we celebrate in the Church as the Feast of All Saints, and concludes on November 2, or All Souls Day. Although the Commemoration of All Faithful Departed (All Souls Day), is seen by some to be more of a Roman Catholic holiday, many Anglicans and Episcopalians are attracted by the popular notion of this remembrance for all who have died, especially loved ones, friends and other acquaintances. We can't let it go because we all know some saints who will never be canonized by the Church.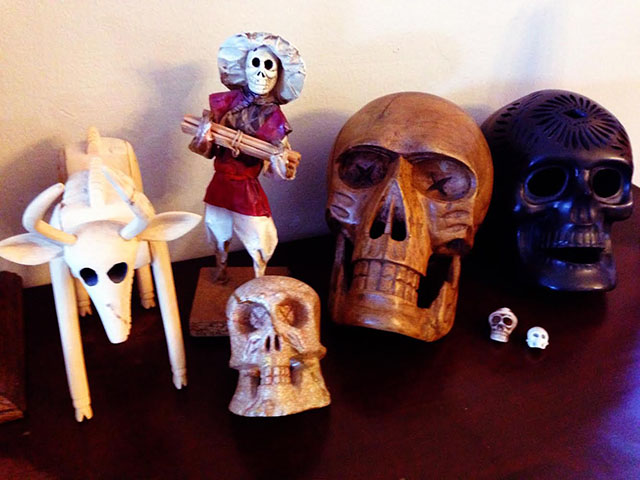 In the three days as it is traditionally celebrated, the first day is a remembrance of children. Los Angelitos, or "the little angels" are honored with altars (ofrendas) that include toys, candies, clothes and images. The second day, those who died as adults are remembered with their own ofrendas. On the final day, families gather at the graves of family members and friends to honor the lives of those who have died and consider how those lives continue to influence the living. Each of the three days is highlighted by golden marigolds and colorful skulls that celebrate how those who have died live on within us. Not intending to be too cheesy, it's a celebration of the circle of life, that is both lighthearted and speckled with beauty.
I have always been attracted to the skull (calavera) in the artwork of la Dia de los Muertos. I like the sugar skulls and the large papier-mâché skulls carried in processions. Even though each skull is unique, to me the fact that they all look so similar has always been comforting. In other words, all the things that divide us are really only skin deep.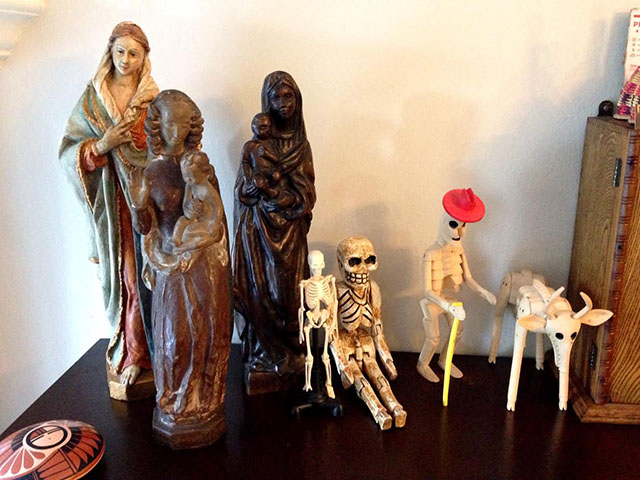 So, on the Days of the Dead this year, I invite you to think about those saints you have known, and how they continue to touch your life today. It's also a good time to think about how you might leave a legacy that continues to change the lives of your descendants and others throughout the world, long after you're gone. The Book of Common Prayer actually instructs this:
The Minister of the Congregation is directed to instruct the people, from time to time, about the duty of Christian parents to make prudent provision for the well-being of their families, and of all persons to make wills, while they are in health, arranging for the disposal of their temporal goods, not neglecting, if they are able, to leave bequests for religious and charitable uses. (BCP, p. 445)
One way to do this is to join the Matthew 25 Legacy Society. Planned gifts made it possible for Episcopal Relief & Development to establish our US Disaster Preparedness and Response Program. Those who have gone before us continue to touch the lives of the living today. During these Dias de los Muertos, I invite you to pray about how you will continue to bring life even after your death.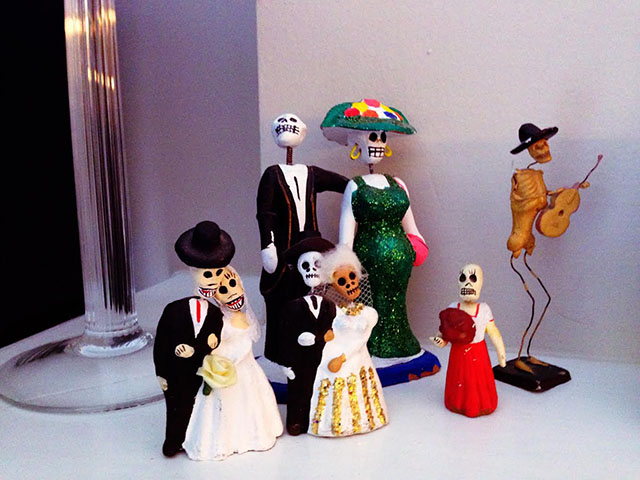 ———————
Sean McConnell is Director of Engagement for Episcopal Relief & Development.
Images: Photos of skeletons and bones from Sean McConnell's home.
---
Healing the world starts with your story!
During the 75th Anniversary Celebration, we are sharing 75 stories over 75 weeks – illustrating how lives are transformed through the shared abundance of our partners and friends like you! We invite you to join us in inspiring our vibrant community by sharing your own story!