Families have an impact on the world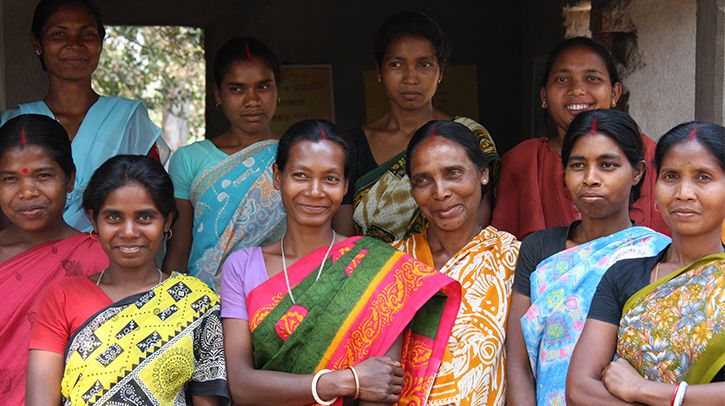 This year's International Day of Families (May 15) focuses on Sustainable Development Goal 16, the promotion of peaceful and inclusive societies. Families play an important role in creating and sustaining peaceful, supportive environments for children to develop positive cognitive, emotional and social characters leading to a stable and peaceful adulthood. 
In honor of this special day, Betsy Deisroth connects her family life experience with service to others and the spirit of selfless sharing. 
---
Lately, I've been thinking about family and service, both, which are inseparable in my life.
As I sat in the memorial service of my father this past winter, I witnessed what it meant to have parents who lived out their faith of love and acceptance of all people. Beyond my immediate family around me—mom, sisters, beloved spouses, grandchildren, my dad's brother and his family—the church filled with dear friends we call "aunts and uncles," with my "sisters" from the Fresh Air Fund program who lived with us every summer, with women and men who worked at our family-run department store and so many more – all who braved a winter blizzard!
By my family's example, I learned—and am still learning—that caring and sharing goes far beyond one's home. It grows by being a community volunteer, teaching Sunday school, helping neighbors, offering refuge to strangers in a storm, or courageously keeping your business open despite a struggling economy. These actions put the well-being of others and community above personal gain or recognition. When you share the talents and treasures you do have, they flow from one person to another.
I saw that same spirit of selfless sharing during a pilgrimage to Zambia with Episcopal Relief & Development supporters.  I met so many rural villagers who are working together to help children in their communities thrive. Traveling with the Zambian Anglican Church Outreach Program staff, we were welcomed at a center the local villagers had built themselves. Villagers showed us what they are learning and doing to help each other for the benefit of the children in their communities.
With local ingenuity they are using recycled materials to make toys, which help their children with motor and cognitive development. Grannies are teaming up with community teachers to tell stories to toddlers who are practicing language skills. Other volunteers are sharing techniques to improve crop yields and cook meals, so that through the year—even in the dry "hunger" season—children are well nourished.  Before we left, several villagers invited us to their homes to see how their savings are helping them build a new house, expand a family garden, help their children learn through play and grow thanks to better nutrition and healthy practices.
From my hometown farming community in Pennsylvania to rural Zambia, I experienced people fully living out their love for each other.  Regardless of geography, class, faith, background, each of us wants to live and grow, to love and be loved, to give and be part of something to make our world better. We know there is more that connects us than separate us. I'm so fortunate to be part of this "family" of kind-humans thanks to my parents and now through the community of Episcopal Relief & Development.
---

Betsy Deisroth is the Vice President for Advancement at Episcopal Relief & Development.
Images: Top—Mother and baby in Zambia; Middle 1—Children listening to ZACOP staff explain toys to pilgrims; Middle 2—Clay toys; Middle 3—Toymaking with parents and children; Middle 4—Betsy, Rob Radtke and Pilgrims with Zambian hosts.
Nurture & Nourish the Earliest Learners