Holy Water: Constructing a Rain-Water Reservoir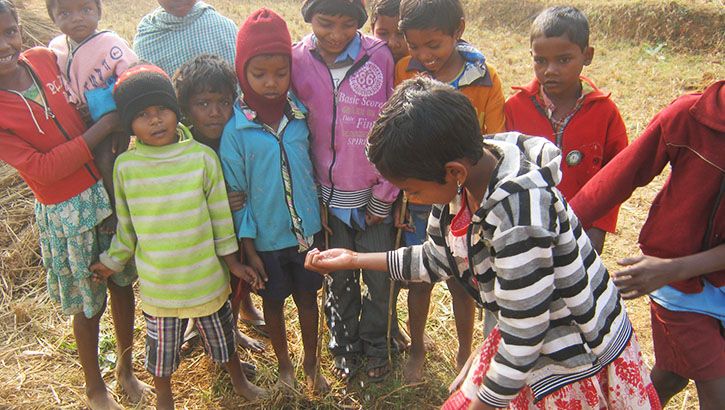 In the area where I live in Sri Lanka, we are currently experiencing an extended water cut, a result of inadequate maintenance of public infrastructure. The last water-cut we experienced in early-August (for similar reasons) lasted four days. Household potable water is a comfort my neighbours and I have grown so accustomed to that it leaves us scrambling to find alternatives. And of course plenty of grumblings and complaints.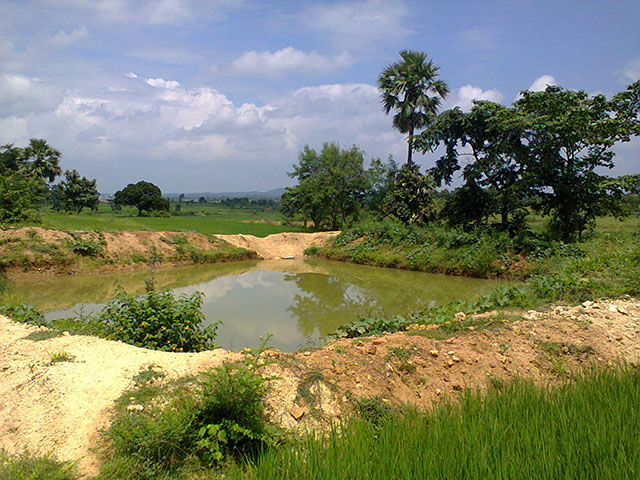 In between these two water cuts, I visited one of Episcopal Relief & Development's programmes in India, where piped household water is a luxury. In fact, having a water source within walking distance has been a luxury for as long as the eldest resident can remember.
Episcopal Relief & Development began a partnership with the Diocese of Durgapur to accompany a group of 36 isolated villages, mainly populated by the Santali tribe, in community development activities. One of these activities was the provision of rain-water reservoirs.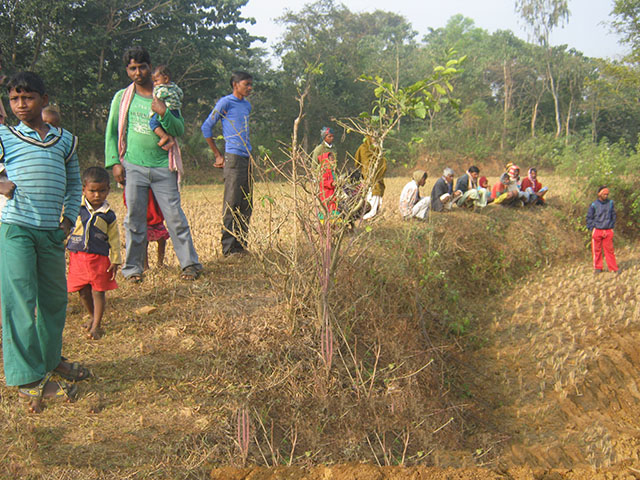 Rimardi is one of the target villages in the remote hills in North-East India where both government inaction and conflict with Maoist groups, have left tribal communities without basic services. In later 2013, the community-driven Village Development Committee discussed the need to construct a rain-water reservoir for agri-irrigation water. The diocesan staff helped the Committee survey the area to select a strategic point where maximum paddy fields could get irrigation water. In appreciation of their collective responsibility, the three villagers who owned the land in this strategic point donated it to the community.
The reservoir roughly measures 1,300 square meters (or 1 bigha in the local measuring scale). During the digging of the tank with local expertise, the entire community was involved in not only the monitoring and supervision, but also in provided equipment and manual labour representing about 30% of the total budget.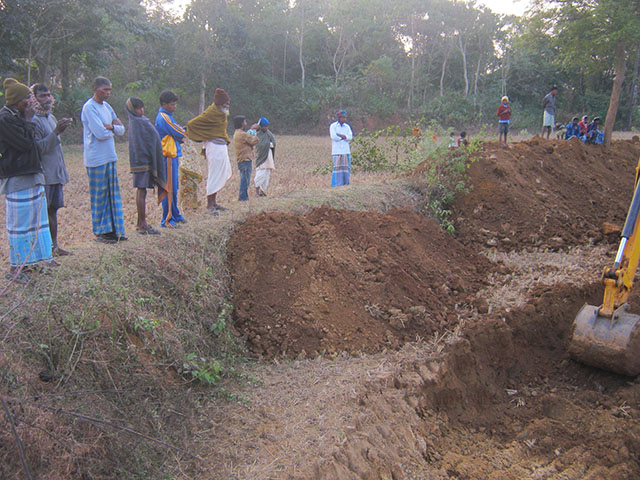 From this reservoir, rain water is store for off-season cultivation. Community members take turns to share a generator to pump water to individual agricultural fields. Water for livestock and domestic use is fetched via buckets. The impact of this collective effort has been tremendous.
Given that water is scarce and sacred, the reservoir location is used for community functions, ceremonies and rituals – a timely reminder for my neighbours and I in Sri Lanka.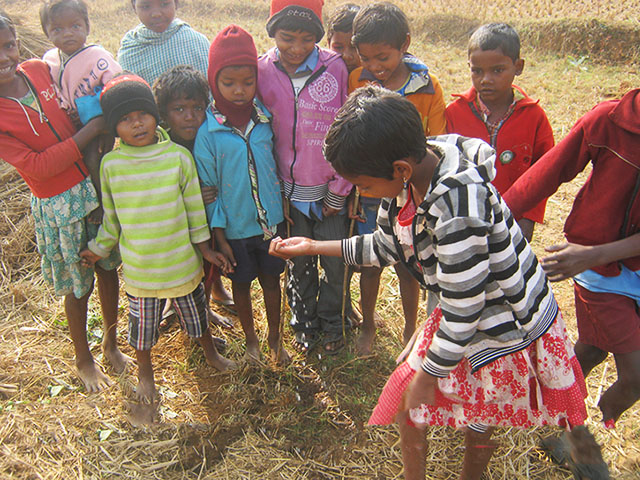 ————————————
Nagulan Nesiah is a Program Officer with Episcopal Relief & Development.
Images: Top, Scenery in India. Middle 1, Community elders supervising. Middle 2, Village monitoring of the catchment tank. Last, Children blessing the land before digging.
---
Healing the world starts with your story!
During the 75th Anniversary Celebration, we are sharing 75 stories over 75 weeks – illustrating how lives are transformed through the shared abundance of our partners and friends like you! We invite you to join us in inspiring our vibrant community by sharing your own story!