Instant Noodles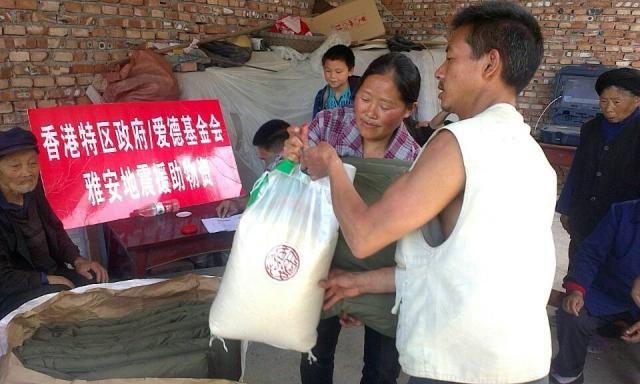 This disaster response story from China is a reminder of Episcopal Relief & Development's global reach and the commitment we have to heal a hurting world, here and abroad.
The warehouse run by the local government office in Ya'an has a mountain of instant noodle packets, all of it donations from well-meaning individuals and organizations across China. The donations poured in following the large earthquake on April 20, 2012 that had an epicenter in Ya'an in southwestern Sichuan province, killing 196 individuals and affecting 1.5 million people.
Episcopal Relief & Development's partner the Amity Foundation responded immediately by sending staff to Ya'an within 24 hours to conduct a damage assessment and to coordinate relief services. Working with local government authorities over the past 5 weeks, Amity learned of the unexpected surplus of donations of instant noodles (and other items), which served as a necessary food source for the first few days, but as normalcy returned more regular foods sources were what were required. However the instant noodles kept coming in.
Amity, as seasoned professionals, are fully aware of the challenges in meeting the contextual needs of an affected population. Therefore, Amity's procedure is to conduct an assessment that would address the gaps before procuring and distributing relief supplies. Food, water and shelter supplies are then purchased and loaded into a fleet of trucks for transport to local villages scattered around the mountainous areas where they are then reloaded into smaller vehicles for distribution. An enormous logistical undertaking! Additionally, despite it being the rainy season that has lead to landslides and road closures, Amity's commitment and dedication is never dampened. Several staff have spent 22 hours sleeping in their relief trucks waiting for roads to reopen so that supplies can directly reach those most affected. Although Amity works with the local government on mapping of resources and coordination of services, they develop their programme to ensure direct service delivery, alongside local church networks, to maintain transparency and accountability in their response.
Amity continues to inspire and serve those in need, never looking for instant fixes, and as they keep reminding their constituents, enough with the noodles!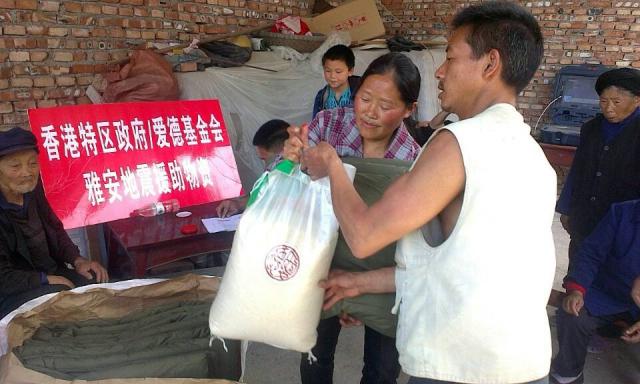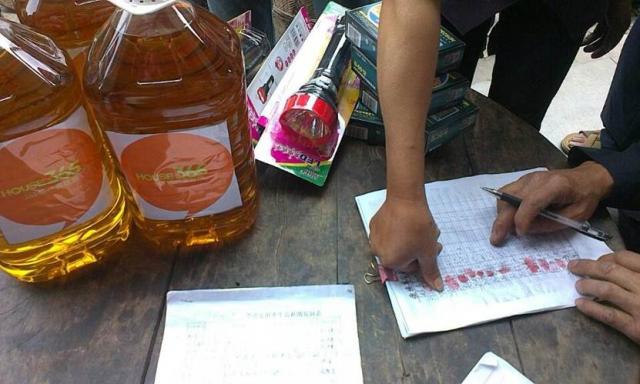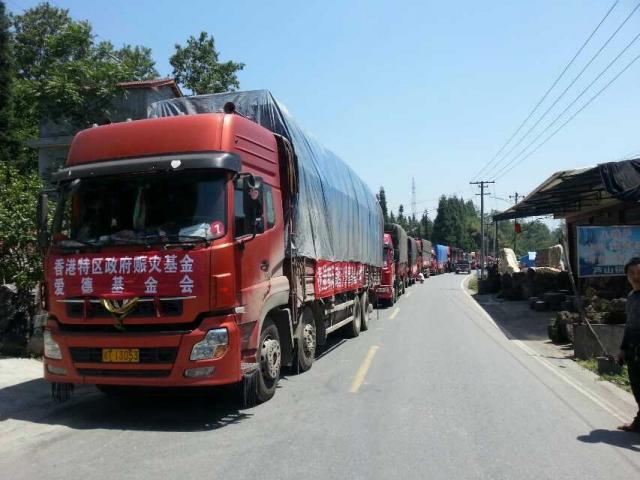 .
———-
Nagulan Nesiah is a Program Officer with Episcopal Relief & Development.
Photos: Top, food gets distributed in Ya'an, China. Middle, volunteers track whose receiving materials. Bottom, 12 trucks full of relief materials wait to get through an earthquake damaged road and eventually arrive safely to distribute goods.