It Takes A Village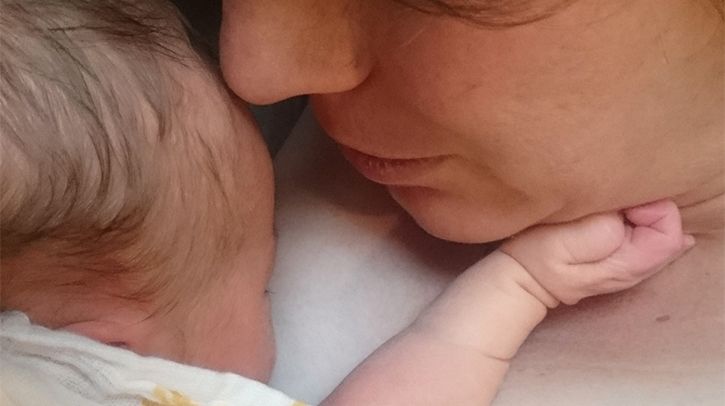 In this blog, follow Sara Delaney as she and her husband became parents for the first time and discover that it does take a village, or support system, to raise a child, especially when you're trying to get them to eat! On World Food Day, Sara shows us that we should think of food as more than what grows from the ground or can be purchased from a market; food is a part of us.
---
On May 2nd, in the early hours of the morning, I watched a midwife pull a small, squirming, slimy person out of me and place him into my arms. Our son, Damian. I held him on my chest, looked down into his eyes, and was so incredibly amazed.
Those hours of labor, and the weeks that followed, were the most physically, mentally, and emotionally trying in my and my husband's lives. They were also the most exciting and full of happy wonder.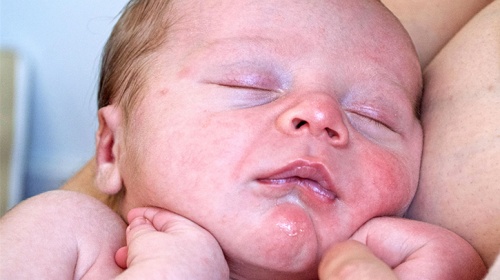 The experience has made me feel closer to all the millions of other parents in the world, including to all of the mothers and fathers that Episcopal Relief & Development works with through our programs. The work that our partners do with communities to support maternal and child health and to ensure family food security has always been important to me, and has now only taken on greater meaning.
Now that my husband and I have emerged from the initial whirlwind of becoming first-time parents, we've been able to reflect on what helped to get us through this new experience, and how we managed to make it to the (four) month milestone with a very healthy, happy and growing child.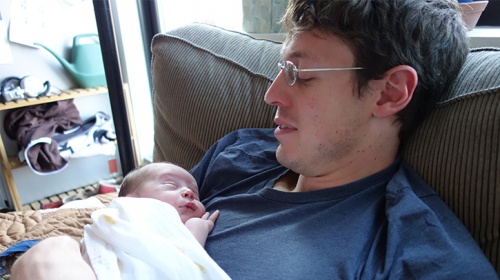 A familiar proverb came to mind – "It takes a village to raise a child." This African proverb is from the Igbo and Yourba tribes in Nigeria, although similar sayings exist in many African languages, and likely in other cultures as well. Bringing up a child has, for centuries, been a communal effort, taking the helping hands, knowledge, and wisdom of both immediate and extended family, and the support from time to time of many others in the village. After our recent experience, I would say that this is just as true today, although the 'village' has evolved to be different for every parent.
My husband and I live in Brooklyn, New York, where neighbors don't necessarily know neighbors. My brother is also here, but my parents, and my husband's parents, and all other extended family are hours away. So who was our village? It was, still, our family – who traveled to help, and who are always reachable by phone. It was friends who live nearby. It was also the neighborhood parents group we joined, with its online discussion platform and local meet-ups with others who had babies at the same time. Having that network of peers was incredibly helpful.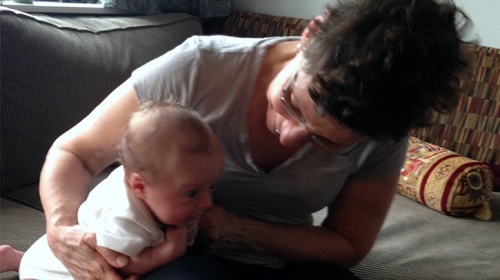 It was Andrea, a local "lactation consultant" from Trinidad. She came right to our home to help us troubleshoot when one week in we hit a roadblock with breastfeeding Damian. We were worried about him not gaining weight, and spent many nights crying and frustrated, but Andrea helped us through it and managed to get Damian latching on again. She has now become part of our village.
And, it was google.com. As first time parents living away from family, we had so many questions, at all hours of the day and night. And what did we do? We used Google to find resources on everything from feeding, sleeping, playing and pooping.
Here's a sampling from my actual search history from that first month!
circumcision remove gauze… breastfeeding reclined position … milk came in… cluster feeding… lying nursing pictures… stops latching… how to burp a baby… size of stomach baby… baby squirming while feeding… storing breast milk… breastfeeding when can introduce bottle… what age stop waking baby to feed… put warmed breast milk back in fridge… jogging after giving birth… when to start reading to baby… when will baby start playing… how much tummy time… baby needs to poop…
The internet became our village. And I realized how helpful it was to have quick, reliable, information on child health and development.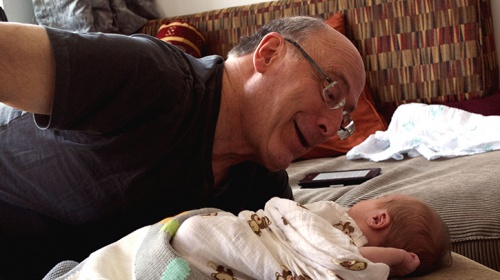 Our health and food security programs at Episcopal Relief & Development revolve around enabling volunteers to be resources in their communities – empowering them with information and tools to be the local 'Google'. They learn about infant care, breastfeeding practices, hygiene and disease prevention, and nutrition needs for mothers. These same programs also help organize support groups, just like the one we joined in our neighborhood, for peer exchange, troubleshooting, mutual support, and mutual celebration!
As we celebrate World Food Day – I am celebrating the village that helped us to learn how to feed our child, and the countless villages around the world who are working together to help feed all children.
– Sara
---

Sara Delaney
is a Senior Program Officer at Episcopal Relief & Development
Image Captions: Top: Sara with Baby Damian. Middle 1: Damian resting after being breastfed. Middle 2: Infant Damian with his father. Middle 3: Grandmother teaching Damian "Tummy Time." Middle 4: Grandfather teaching Damian his first lullabies.