ONE THOUSAND DAYS OF LOVE💗 : The Work Continues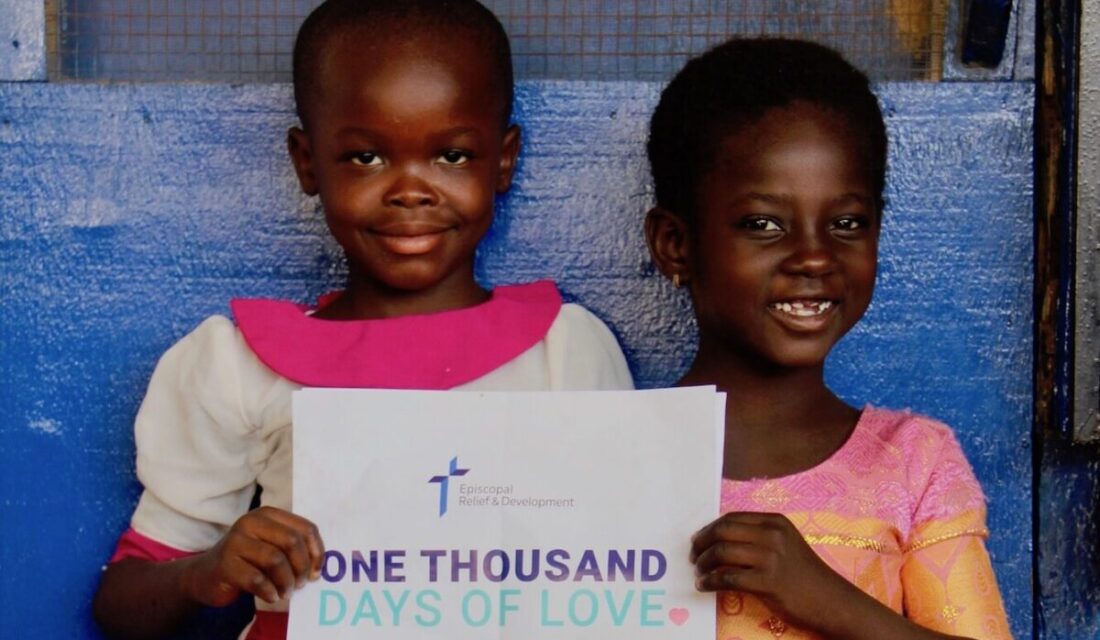 I have almost forgotten what life was like before COVID-19.
My wife and I had an active social life with friends, and we volunteered with the local theater community. My son went to school, not in our living room, but in a classroom that required driving. We didn't feel compelled to wear a mask while walking around our neighborhood.
It was a different time. I remember it, but it is hazy, surreal and not quite tangible.
My work life was also much different. I have been a remote employee for years. However, my job requires a significant amount of travel.
Our campaign, ONE THOUSAND DAYS OF LOVE, to support the expansion of our work with children, was designed to be a grassroots, church-wide endeavor. The campaign's very existence relied heavily on in-person interaction within church communities, conferences and events. A difficult task when churches close and travel is canceled.
Without person-to-person interactions, our grassroots movement to support Episcopal Relief & Development's life-transforming work with children all but went dormant. We were going to have to start over, differently, and amid a quickly changing world.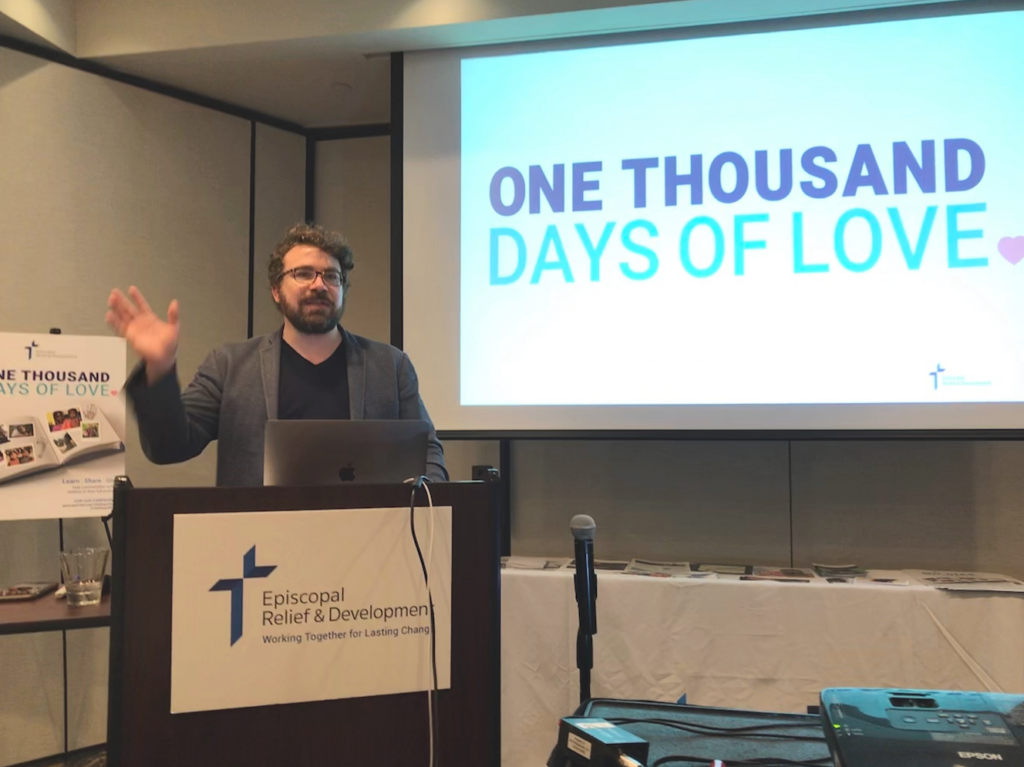 We are still in the middle of a global pandemic. While I feel the sting of having limited access to the world I had become accustomed to, this pandemic is not a great equalizer. On the contrary, the burden of vulnerability is pushed more than ever onto the people living on the margins.
Whether in this country or in the other countries where Episcopal Relief & Development partners, people who were hurting or struggling before are experiencing an even more significant, heightened experience of vulnerability. More than ever, those that are the most marginalized require urgent support. The harsh reality is that the most vulnerable, in the most susceptible communities, are the children.
Never has ONE THOUSAND DAYS OF LOVE been more necessary than in this moment. We have no option but to be successful for the sake of the young lives that hang in the balance. Children deserve the opportunity to reach their full potential.
In the past few months, I have been encouraged by attending regular meetings of our Communities of Practice related to our Early Childhood Development (ECD) programs. These meetings bring together our ECD partners across the continent of Africa – the day-to-day implementing agencies that we work with to reach numerous communities.
I listened to these incredible folks speak about how their families and communities are adapting to COVID-19. I listened to passionate individuals wrestling with the current restrictions on physical interactions and trying to reconcile the intense desire to do something, to be present with one another and with the folks that participate in our collective work. I heard these voices share ideas, innovations and ways of loving people that would allow the work to continue because it must continue – and so it does.
Through our partners' exceptional work and my gifted colleagues, Episcopal Relief & Development is moving forward, delivering life-giving, transformational opportunities to children, their families and, subsequently, their communities. It is both humbling and inspiring to be part of this organization.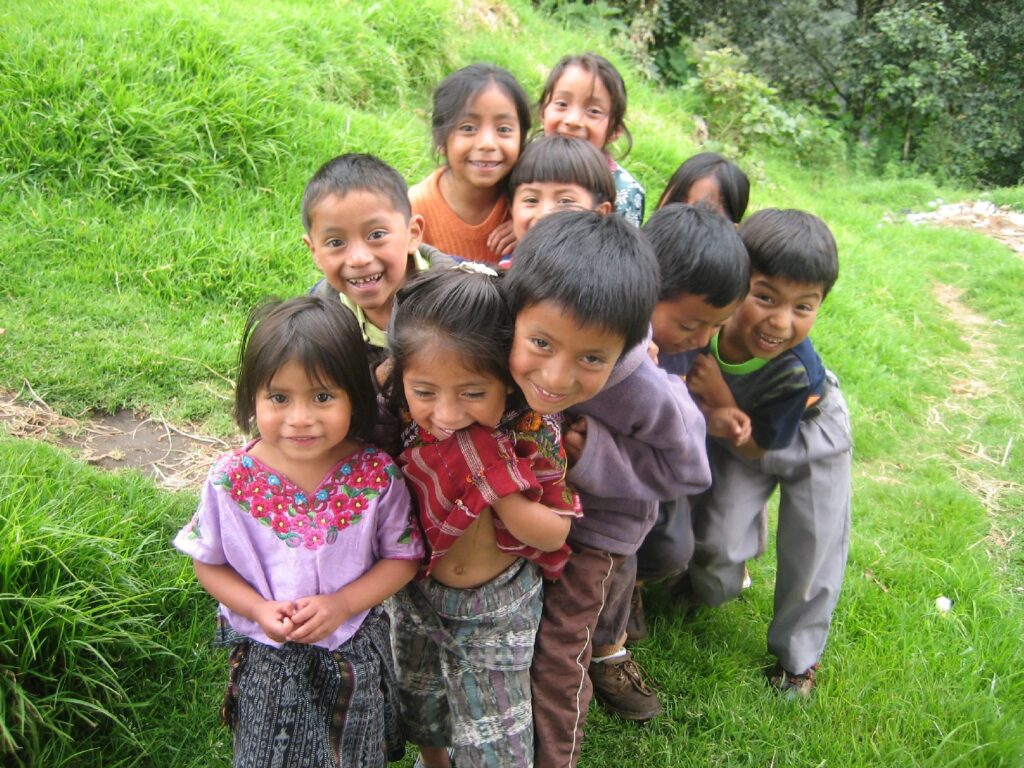 We knew that ONE THOUSAND DAYS OF LOVE could also find a new path that allows for an energetic digital and individual presence, while also keeping an eye on when we will be able to gather in person. We've developed new resources and ways to connect with our work and with one another. Specifically, we are developing Advent resources, worship materials including prayers for the daily office, fun and compelling opportunities like a Day of Love that promotes random acts of kindness, and a Love Hunt that will be enjoyable and meaningful for the whole family.
We are also expanding our peer-to-peer fundraising platform to allow individuals, churches or a group of like-minded people to support our work online via social media and email.
These are just some of the new resources we will be sharing between now and September. All of which provide opportunities for families at home, for congregations digitally and for everyone to participate when churches are once again open for corporate worship.
This campaign is about helping children and about helping people connect to the ministry of our work by encouraging people to engage in acts of love of their own. By learning about our work, sharing it with others, and giving of your time, talent and treasure, we can help communities nurture children to their full potential. We invite you to join us and make a difference in the lives of children worldwide by connecting to ONE THOUSAND DAYS OF LOVE.


Image 1: In Ghana, two young girls hold a ONE THOUSAND DAYS OF LOVE sign.