Relationships Matter in Disaster Recovery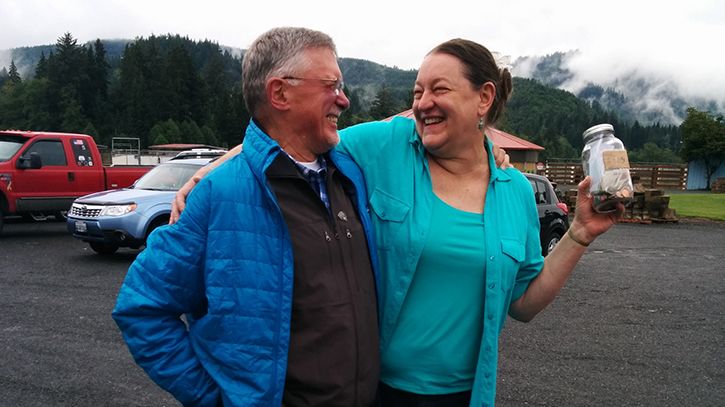 Recently, I travelled to Central Washington State with Dave Baylor and the Rev. Patty Baker. Dave and Patty are co-Diocesan Disaster Coordinators for the Diocese of Olympia, and Dave is a fellow Partners in Response volunteer with Episcopal Relief & Development's US Disaster Program. We are a small group of folks who have been through disasters in our own communities, and we are sent to assist dioceses and congregations as they discern their roles in the recovery process.
The three of us took the long drive from Seattle to Okanogan County near the Carlton Complex Fire, and attended a meeting of people working to set up a long-term recovery organization to rebuild from the fire's devastating aftermath. As Dave entered the room, it was as if it was a reunion of colleagues and friends.
People in Episcopal Relief & Development's US Disaster Program often say that Dave has the biggest Rolodex of anyone we know. Frequently we say, "Call Dave – he'll know somebody." And we're almost always right.
Dave has been in disaster response and recovery on behalf of the Diocese of Olympia and Episcopal Relief & Development for several years. Dave has been instrumental in the recovery efforts after floods, fires and landslides in the State of Washington, and the relief and recovery response following Hurricane Sandy and the flooding in Colorado.
Dave brings an incredible wealth of experience in responding to disasters, a great understanding of the relationship between governmental programs and the efforts of faith-based groups; but most of all, Dave brings a heart for mission.
Dave says that his passion for helping goes far back in his life. After service in the US Navy and during college, Dave continued to live out his community-mindedness in the area of public planning and later, he worked in the area of property development. But early on, Dave found great satisfaction in leading mission trips and finding outreach programs for his parish in Seattle. After retirement, Dave has found his new vocation in helping both as one of the Diocesan Disaster Coordinators for the Diocese of Olympia and as a Partner in Response for Episcopal Relief & Development.
Dave is a person who immediately connects with people – living the Baptismal Covenant of seeking and serving Christ in all people. Dave's commitment to relationship building is critical to Episcopal Relief & Development's work in disaster recovery.
————————————
Rev. Canon Michael Bamberger is a Partner in Response volunteer and rector at Church of the Ascension, Sierra Madre, LA.
Images: Top, Training for US Disaster Preparedness and Response. Middle, Rebuilding a home affected by Hurricane Sandy. Last, Photo by Rev. Patty Baker of Dave and the Rev. Janet Loyd, priest at Church of the Transfiguration, Darrington.
---
Healing the world starts with your story!
During the 75th Anniversary Celebration, we are sharing 75 stories over 75 weeks – illustrating how lives are transformed through the shared abundance of our partners and friends like you! We invite you to join us in inspiring our vibrant community by sharing your own story!