Servants of God: St. Nicholas & Bishop Paul Jones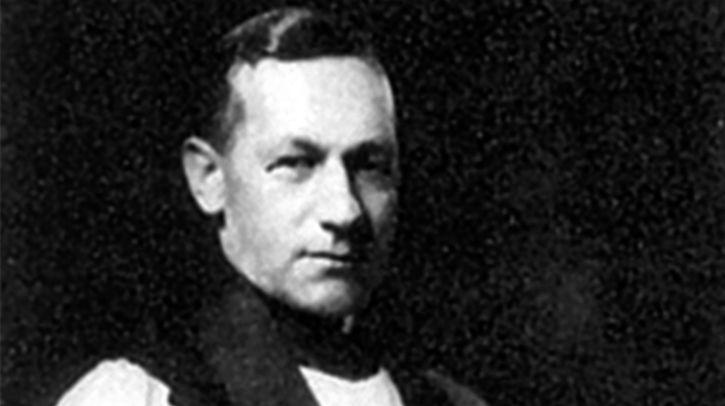 On December 6th, Episcopal Relief & Development marks the anniversary of its founding. It also happens to be St. Nicholas Day. That is a happy coincidence and provides an opportunity to reflect on the values that shaped St. Nicholas' life and inform the work of Episcopal Relief & Development.
Nicholas was born in the 3rd century A.D. and lived in what is now modern day Turkey. Orphaned as a child, Nicholas was born into wealth. He was also a devout Christian. Nicholas took to heart Jesus' admonition to sell everything and give it to the poor. He was widely loved and admired for his generosity.
Nicholas became a bishop at a very young age and dedicated his life to serving God. As bishop, he caught the attention of the Roman authorities and ended up in jail. After his release he participated in the early councils of the church, including the Council of Nicaea.
The St. Nicholas Center has a comprehensive list of stories and legends about Nicholas. Many of them chronicle his love for children, protection of those in trouble or need and commitment to sailors and other travelers. St. Nicholas is a model of how to live a life of compassion and service.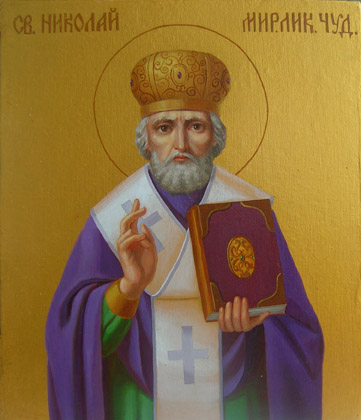 The same can be said about the founder of Episcopal Relief & Development, Bishop Paul Jones.
Bishop Jones was a passionate pacifist and a socialist. He was deeply opposed to discrimination in all its forms and championed women's leadership in the Episcopal Church. As a pacifist Bishop Jones spoke out against U.S. involvement in the First World War.
His pacifist views got him into trouble. In December of 1917 (one hundred years ago this month) church authorities forced his resignation as missionary bishop in the Diocese of Utah. He remained a bishop but was denied a vote in the House of Bishops.
Undeterred, Bishop Jones dedicated the rest of his life to serving God just as St. Nicholas did.
He led the Fellowship of Reconciliation and served as a chaplain at Antioch College, where he was beloved by the students who referred to him as the "Bishop to the Universe."
However, his most lasting legacy is Episcopal Relief & Development. Jones was deeply committed to assisting Jewish and other refugees fleeing the Nazi regime. In fact, Jones pushed the Episcopal Church to take up the cause of refugees, something that was not without controversy.
As a result of his efforts, on December 6th, the Episcopal Church formally established the Presiding Bishop's Fund for World Relief, Episcopal Relief & Development's predecessor organization.
These two servants of God, Bishop Jones and Bishop Nicholas suffered for their views. Yet both persevered and led lives in service to God and those in need. Both are remembered today for their good works and generosity.
While it may be a coincidence, it is entirely fitting that Episcopal Relief & Development's founding and St. Nicholas Day coincide.
---
| | |
| --- | --- |
| | Rob Radtke is the President & CEO at Episcopal Relief & Development. |
---
 This story was orginally published on robradtke.com, Rob's personal travel and faith blog in which he frequently contemplates "Making room for God in your carry-on."
Images: Top—Bishop Paul Jones, founder of the Presiding Bishop's Fund for World Relief; Middle 1— St. Nicholas.
---
Consider making a contribution to support Episcopal Relief & Development's international programs