The Irrational Season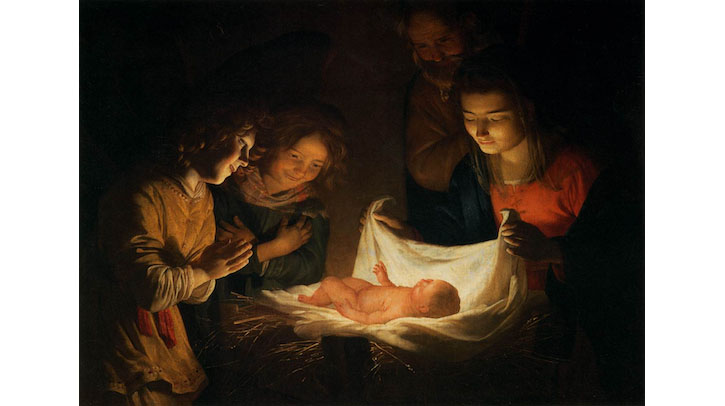 Photo: Adoration of the Child by Gerrit Van Honthorst
Today all across our homes, our politics and our nations, we stand poised between anguish and hope. Though a vaccine is on the horizon, the COVID-19 pandemic is still deepening and darkening, touching down where it can, taking from us who it will, leaving us with devastating and incalculable losses. We feel the shadow of disasters growing in this illness; and in drought, in spreading moss, in ravaging wildfires and in recent and fearsome hurricanes.  
We know that our systems are deeply cracked, that driving the shadow back relies on our individual and collective commitments to build a system where all people thrive. It sometimes feels apocalyptic and impossible. Yet we are bound together in this great web of life. We must lean towards each other, building bonds across our homes, our pods, our communities, sharing our treasures and gifts. 
This is the irrational season where love blooms bright and wild.
If Mary had been filled with reason,
there would have been no room for the child. 
– Madeleine L'Engle, "After the Annunciation"
God does the unexpected for the people of hope waiting in longing and strife. He sent a tiny pinprick of light to join us where we are—a fragile newborn, to live and grow among us. That light focuses us like none other across time, and tragedy; a light that comforts, banishes, burns, purifies and guides. That fragile newborn carries us today and beyond.
Come rest at his crib with your eyes on his glowing life-filled face. Align your rhythms to his, sleep when he sleeps, feed him when he asks and hold him close to your heart. Hold him and be blessed. He walks with us today and on the road ahead.
---
| | |
| --- | --- |
| | Abagail Nelson is Executive Vice President, Programs for Episcopal Relief & Development. |