Where is the Water coming from?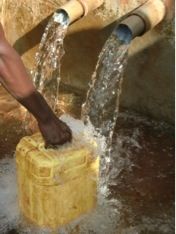 Access to clean water is a critical issue facing the most vulnerable communities around the world. In this blog Program Officer, Sara Delaney, reminds us that the solutions to accessing clean water are more varied and complex. Learn more: Clean Water + Sanitation & Hygiene
_________________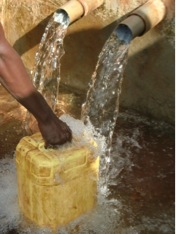 This is the question I asked when I saw the water gushing out of the five taps on the sunny hillside in Kagoti,
Burundi
. Having travelled to a good number of rural communities in Africa, I have become used to seeing wells, wells with hand-pumps attached, even water towers with public water taps nearby.
But here in Burundi there was water running nonstop, directly out of the hillside. Where was it coming from? After the welcoming dancing and drumming stopped, I finally had a chance to quiz the local water agency representative, and the local diocesan representative for our partner program there with the Anglican Church of Burundi. They explained to me that with the high rainfall water soaks into the ground and then hits the water table and flows underground down the hillsides. In order to capture this relatively clean water, they have built a capture point underground for water to flow into.
Once captured they filter the water with layers of clay and sand, and then it flows out through PVC pipes. They build a fence around the area above the place where the water is captured, to keep it protected from people walking over it, digging near it and from animals. Without such protected springs, people in the area get most of the water from surface water such as contaminated streams and creeks.
The points are built with technical assistance from the local water agency, with coordination support from the diocese, and with all the labor from the community members themselves. Once complete, they form a small committee (four or five people) to be in charge of upkeep and maintenance.
In Kagoti, committee members told us how happy they were to have reliable clean water, how illness in the area had been reduced, and how the protected spring saved them time and just made life easier. They suggested more of these water capture points be built in neighbouring communities – an idea which certainly makes sense in a place with so much water just waiting to be tapped!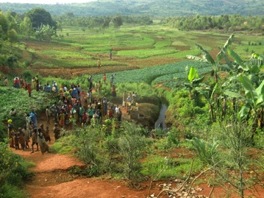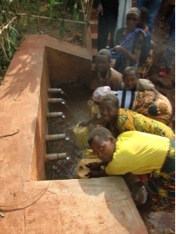 ———-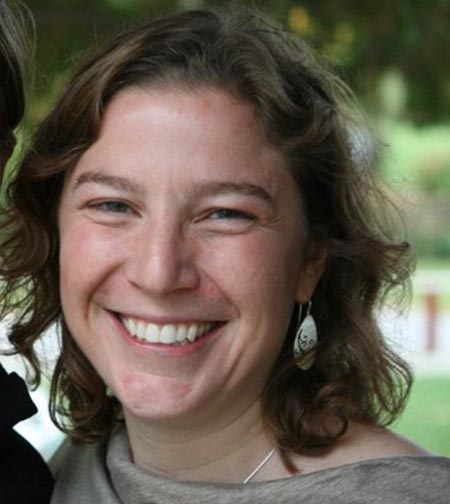 Sara Delaney is a Program Officer with Episcopal Relief & Development.
Photo: Top left, a container catches naturally filtered water at the designated water point. Bottom left, a view from above shows the water basin. Bottom right, families gather to fill their containers for the day.