World Malaria Day: A Legacy of Community Engagement Sets Stage for Further Gains in Development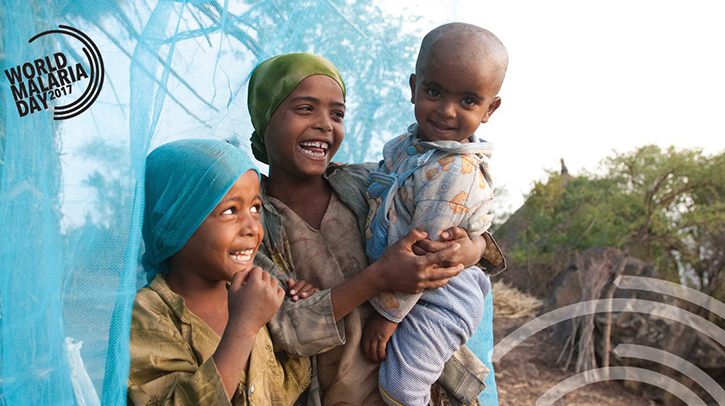 World Malaria Day is Tuesday, April 25. In this blog Melissa Crutchfield, Director of Community Impact, takes a closer look at the state of our award-winning, flagship program Netsforlife® and its role with integrated health development to transform and empower communities.
---
Episcopal Relief & Development and its extensive network of global partners have a long history of engaging with communities to address critical health issues. Notably, we have built a lasting legacy of impactful interventions around the prevention of malaria through our flagship NetsforLife® program, which began in 2006. Following mass distributions of long-lasting insecticide-treated nets (LLINs) organized in coordination with local ministries of health and National Malaria Control Programs (NMCPs) in 17 countries, the program methodology focused on training and supporting community health volunteers to conduct monthly follow-up visits to each and every household who had received a net in order to deliver key messages on net usage and other important topics related to malaria prevention.
This way of working intimately with communities also served to monitor and assess patterns of behavior around net usage and the resulting impact on malaria prevalence by collecting and analyzing data at the individual household level. Throughout this process, Episcopal Relief & Development and its extensive network of partners across sub-Saharan Africa gained extensive experience and honed significant skills in data collection, monitoring, evaluation, analysis and learning. Over time, a picture was revealed of increased net usage and reduced prevalence of malaria, due in large part to the extended community engagement following the net distributions. Net culture was being cultivated and strengthened over time.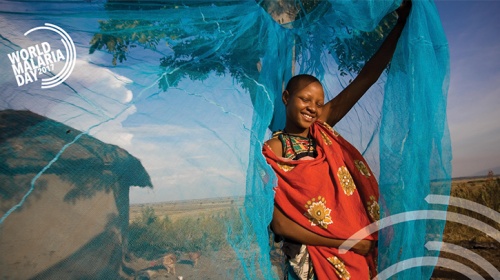 And yet,malaria is not the only disease that plagues communities across sub-Saharan Africa. Motivated by the positive gains we have seen so far, Episcopal Relief & Development and our partners have begun to build on the success of NetsforLife® by leveraging the program's strong community presence and the normalization of household visits to shift toward more comprehensive, holistic and integrated health interventions.
An integrated approach to community health is essential to combatting some of the most common childhood diseases, including malaria, diarrhea and pneumonia. Commonly referred to as iCCM (integrated community case management), this approach focuses on training and equipping community health workers and volunteers to connect directly and consistently with families and caregivers to raise awareness of the signs, symptoms, prevention and treatments for the three diseases. Episcopal Relief & Development's own NetsforLife® method of household follow-up and relationship-building between local health volunteers and caregivers pairs nicely with the iCCM approach, and helps to deepen and sustain the positive impact.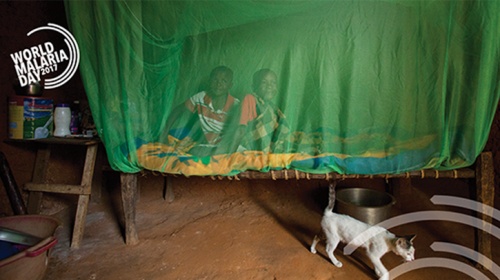 As a result of this proven ability to engage communities at the household level, combined with demonstrated skills in data collection, monitoring and evaluation, Episcopal Relief & Development was approached by the Against Malaria Foundation (AMF) to carry out a large-scale monitoring program in Ghana. Initial discussions with AMF revealed that while both organizations shared the view that data collection – and what the data reveals – is extremely valuable to demonstrate evidence-based impact, the single most influential and impactful aspect of this methodology was the consistent and personalized connection of the community engagement and household visits. Although AMF was particularly focused on monitoring and promoting net usage, we recognized the opportunity to again leverage our expertise in the field of malaria prevention while using the proven household-visit methodology to expand and deepen our integrated health work in new communities across Ghana.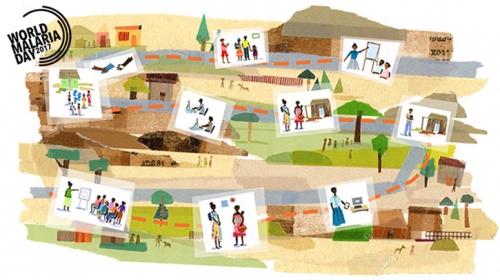 Following several mass distributions across Ghana in 2016, Episcopal Relief & Development and its partner ADDRO (Anglican Diocesan Development and Relief Organization) are now actively engaged in large-scale data collection, monitoring and evaluation of net usage in three regions (42 districts, 204 sub-districts) across the country. In addition to the monitoring activities, the program takes advantage of the expanded community presence to disseminate critical health education and promote adoption of improved practices around malaria, diarrhea and pneumonia as well. The huge scale of the AMF partnership has positioned Episcopal Relief & Development and ADDRO to make significant strides in the expansion of its integrated health work. Additional positive gains will extend far beyond a sole focus on malaria and net usage, to impact community health holistically and sustainably.
---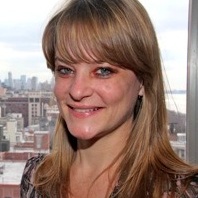 Melissa Crutchfield is the Director of Community Impact at Episcopal Relief & Development.
---
Images 1-3 provided by rollbackmalaria.org. Image 4 is an illustration of the monitoring and evaluation process by Episcopal Relief & Development