Alleviating Hunger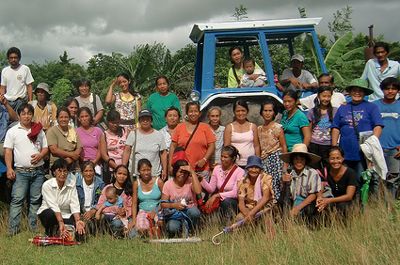 Hunger and poverty affect close to a billion people worldwide.
Each year, more than 10 million children under five die from malnutrition and hunger-related causes. Episcopal Relief & Development and its partners work to alleviate hunger and improve food supply, through integrated community-based programs.  Working with Church partners and local organizations, we empower people to live healthier and more productive lives.
In underserved areas, we collaborate with community members to expand food access and availability. By helping people identify their own unique resources, knowledge and skills, our efforts create long-term agricultural strategies that will help families feed themselves while protecting the environment. These locally developed programs address the specific context of hunger and have a wider impact on the health and economic well-being of the community.
Your support helps us fight poverty and increase self-sufficiency by:
Providing tools, seeds and training to support small-scale and family farms
Giving families and communities healthy animals to help generate other forms of income
Improving nutrition and diversifying the types of crops that families grow, sell and eat
Training farmers in agricultural techniques that increase overall food production
Helping communities embrace sustainable agriculture and environmentally sound practices that improve soil quality and help crops flourish
Visit the Agriculture page to learn more about how we work to alleviate hunger and improve food supply.