Anglican Communion Agencies Launch "Pastors and Disasters" Toolkit for Disaster Risk Reduction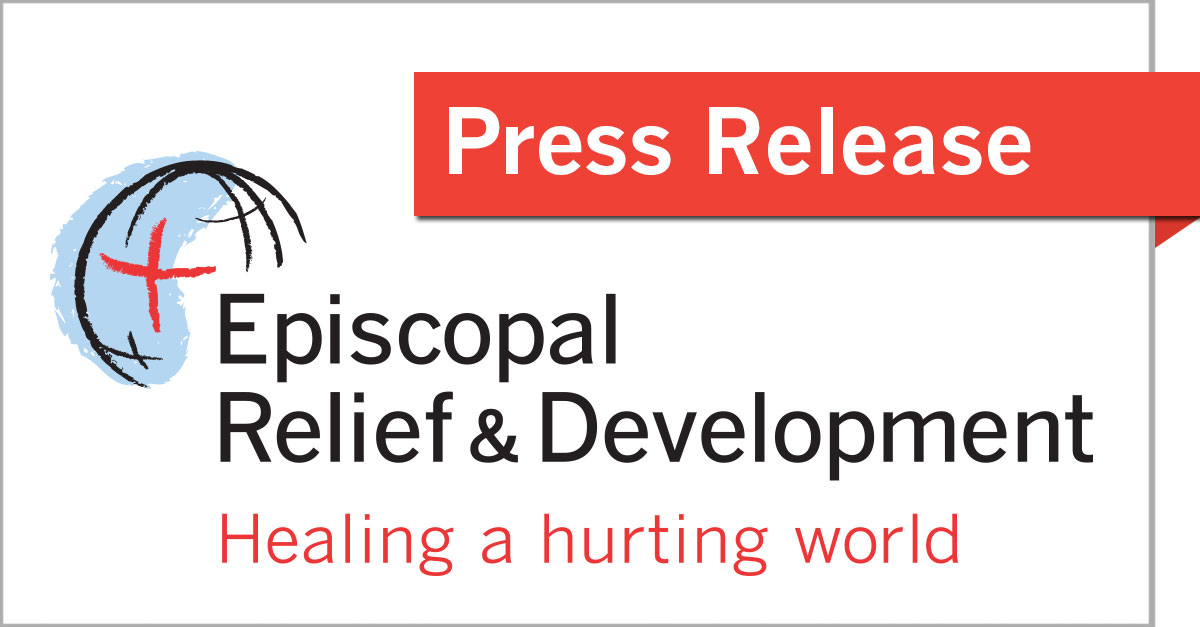 December 10, 2014
Episcopal Relief & Development and a working group of twelve international partner agencies have published "Pastors and Disasters: a Toolkit for Community-Based Disaster Risk Reduction & Management" to improve disaster response efforts within the Anglican relief and development community.
This toolkit is the culmination of three years of collaborative effort to create, adapt and field-test resources that can be used in a variety of contexts, based on local resources and expertise. The working group included partners from Africa, Asia, the Pacific, Latin America and the United States.
"I am extremely proud of the work the group has done, convening online and in person to share the knowledge, successes, challenges and stories that shaped the toolkit into what it is today," said Nagulan Nesiah, Program Officer for Episcopal Relief & Development. "I am also very proud that Episcopal Relief & Development was able to provide the framework for creating this resource. It is my hope that bringing communities together around disaster risk reduction will seed relationships and practices that can grow to support sustainable development year-round."
The contents of the toolkit include:
Anglican Theological Reflections: Scriptural reflections from Church leaders in El Salvador, Sri Lanka and Burundi
Core Competencies: Descriptions of the four skill sectors necessary for disaster risk reduction and management (Community Mobilization, Risk Assessment, DRR Implementation and Disaster Response)
Capacity Assessment Worksheet: A survey designed to be used continually during a local committee's work to assess current strengths and identify areas of growth
Tools: 24 modules designed to boost skills, knowledge and practice in the four Core Competency area
It also features additional case studies, a comprehensive list of references and a helpful glossary of terms and definitions.
"Everyone from the working group invested a large amount of time, despite their other regular responsibilities. They shared their thoughts, reviews and efforts into the process, which is how the tool manages to really represent the combined wisdom of partners from across the globe," said Léonidas Niyongabo, Provincial Development Officer for the Anglican Church of Burundi. "We approached it very methodically, thinking about what tips and resources will work across contexts, and testing our ideas broadly to make sure we were not making assumptions about what might be available or possible in different areas. In addition to producing the toolkit, we have also formed a very valuable relationship with each other, which, God willing, can continue to grow."
In addition to Episcopal Relief & Development, the working group included churches and agencies from Sri Lanka, Burundi, El Salvador, Mozambique, Myanmar, Melanesia, South Sudan, Brazil, Australia (Anglican Board of Mission), China (The Amity Foundation) and the UK (Anglican Alliance).
The "Pastors and Disasters" Toolkit is available in PDF format (US and A4 sizes) from Episcopal Relief & Development's website. Currently, the toolkit is being translated into Spanish, French and Portuguese, with these editions to be published digitally in 2015.
"In a context of seemingly larger and more frequent natural disasters like Typhoon Ruby in the Philippines, as well as global health concerns such as Ebola in West Africa, the importance of working together to exchange knowledge and reduce disaster risk is difficult to overstate," said Rob Radtke, President of Episcopal Relief & Development. "By building relationships at every level – regional, church-wide and within communities – we become stronger and quicker to mobilize both before and in the aftermath of disasters. This toolkit is an incredible gift to our global community, nurturing partnership and solidarity to ensure the security of those most vulnerable."
Episcopal Relief & Development works with more than 3 million people in nearly 40 countries worldwide to overcome poverty, hunger and disease through multi-sector programs that utilize local resources and expertise. An independent 501(c)(3) organization, Episcopal Relief & Development works closely with Anglican Communion and ecumenical partners to help communities rebuild after disasters and develop long-term strategies to create a thriving future. In 2014-15, the organization joins Episcopalians and friends in celebrating 75 Years of Healing a Hurting World.