Isaac Batters Gulf Coast; Haiti Begins Recovery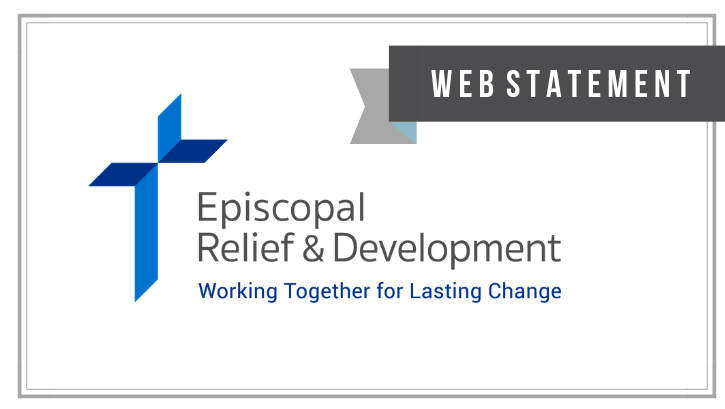 Latest News:
9/13: Episcopal Relief & Development Partners Respond to Isaac in Haiti and Louisiana
9/5: Louisiana turns to helping those hurt by Isaac (ENS)
9/1: Mississippi begins clean up after Isaac (ENS)
8/31: Isaac brings heavy rains, flooding to Gulf Coast (ENS)
---
August 29, 2012
As Tropical Storm Isaac continues pouring heavy rain on Louisiana and Mississippi, forcing thousands of people to evacuate and stranding others with floodwaters, Episcopal Relief & Development is maintaining contact with church partners in the affected areas.
Katie Mears, the agency's US Disaster Program Manager, has been receiving updates from the Episcopal Dioceses of Central Gulf Coast, Louisiana and Mississippi. Diocesan Disaster Coordinators reported that as of Thursday, continued rain and flooding, along with tornadoes in Mississippi, were preventing full assessments from taking place, with the status of some areas still unknown.
The agency has longstanding partnerships with the dioceses of Louisiana and Mississippi that began with Hurricane Katrina recovery efforts in 2005. For the past two years, all three dioceses have received disaster preparedness training and have continued to hone and exercise response strategies, including communications plans. Because of this preparation, the dioceses are positioned to effectively assess and respond to needs when weather conditions allow. In the coming days, Episcopal Relief & Development will be standing ready to assist as diocesan teams are able to better assess the situation.
In Haiti, where Isaac caused extensive flooding in a number of areas, the Episcopal Diocese of Haiti has provided pre-positioned supplies of clean drinking water to 500 families in the parish and outstation communities of Matthieu and Darbonne in Léogâne, and will distribute potable water in up to five additional areas. Episcopal Relief & Development will also provide additional support for emergency needs or recovery as the diocese completes its assessment.
Please continue praying for those who have lost loved ones, homes and possessions, and for our dedicated partners who are working to mitigate the impact on communities in Haiti and the U.S.
Contributions to the US Disaster Response Fund at this time will support people affected by Tropical Storm Isaac in the US. Donations to the Hurricane Fund will assist our partners in Haiti in their response to the storm.