Sustaining the Land and Overcoming Hunger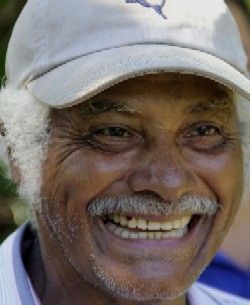 "Food security" is a phrase used by the development community that in plain English means "having enough to eat." Many Nicaraguans don't.

I learned this firsthand yesterday as part of a study tour of Episcopal Relief & Development projects in Nicaragua. We spent the day in the agricultural, mountainous areas around Managua, the country's capital. Farming is what most people do for a living here, but the extreme weather can make the work difficult. Rains wash away soil. Nitrogen, a nutrient that makes soil fertile, is depleted. Some crops fail. Others grow like unwanted weeds. In this environment, a little training and support goes a long way.

This is where Episcopal Relief & Development's partner comes in — CEPAD (Consejo de Iglesias Evangelicas Pro-Alianza Denominacional), the Council of Protestant Churches of Nicaragua.

CEPAD helps family farmers learn sustainable organic farming techniques and get started with plants, seeds and technical advice. With this support, farmers have been able to increase crop yields, better preserve the land, and provide more food for their families. Our group has met some of those families this week.

Pasqual and Griselda have a small family farm in the San Juan de los Remates community. Pasqual has become a "master of soil conservation," according to Jose Duran, CEPAD's San Juan director. Griselda rakes between the plantings, composting everything. This season, they harvested 1,200 mangoes and 1,400 plantains. The family ate well and also made some extra cash. Their small property is dense with mandarin oranges, coffee beans, cucumbers and fruits.

Another couple, Carlos and Mercedes, have a seven-year-old and live in the San Juan de los Remates community. They inherited their farm from Carlos's mother and moved there three years ago. The land was barren, but with support from CEPAD and Episcopal Relief & Development, they started growing crops. Today, the family raises corn, beans, tea and fruit. They use barrier crops, wind breaks and composting, as well as techniques for capturing rainwater and controlling soil erosion – all of which help improve output and maintain the land's fertility.

Carlos and Mercedes begin their day at 6 a.m. and usually work until dark. They sell some of their tea in Managua and store enough beans and corn to last all year. The couple are proud of their farm and what they've been able to accomplish. Today they manage three monsanos (a little over two acres), and not a square foot is wasted. "Life has changed a lot for us," Mercedes said.

I asked Carlos how long he hoped to do this kind of work. "If the Lord lets me," he said, "for the rest of my life."

———-
Mike Smith is a Major Gifts Officer with Episcopal Relief & Development.
Photos: Pasqual (left) and Griselda have been able to increase their crop output and nutrition through conserving soil, composting and other techniques for sustainable farming.