Abagail Nelson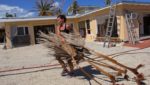 Tuesday, Oct 09, 2018
As Hurricane Michael approaches Florida, Georgia, Alabama and the Carolinas, Abagail Nelson, Senior Vice President for Programs, reminds us to keep the faith through trying times. Reflecting on past recovery efforts, she writes on the spirit of resurrection, which continually inspires our organization's climate resilience work.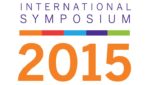 Tuesday, Dec 15, 2015
On November 11, we had the honor of hosting the 2015 International Symposium in New York, with presentations from some of our partners worldwide, as well as our own staff and special guests around the international development community. As the capstone event for the 75th Anniversary Celebration, it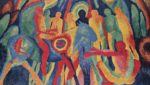 Monday, Dec 22, 2014
Did you ever think about why this classic hymn uses "Joy is Come!" Rather than Joy has come?" It isn't just poetry. The oldtime hymn writers are actually pointing to something deep within our Christian consciousness. Joy, in the Gospel stories, is about the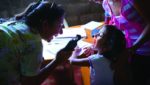 Monday, Nov 17, 2014
I first met the people of the Diocese of El Salvador in 2001 when I visited there in response to a series of earthquakes that had flattened the country. I traveled with a dedicated slate of church leaders who carried water and food to isolated mountain villages, stood in the rain assessing the
Monday, Dec 23, 2013
The people who walked in darkness have seen a great light; those who dwelt in a land of deep darkness, on them light has shined.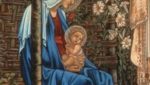 Friday, Dec 21, 2012
The people who walked in darkness have seen a great light; those who lived in a land of deep darkness— on them light has shined. (Isaiah 9:2-7) There are many forms of darkness that we can experience during the Christmas season. There is the sense of anxiety and economic uncertainty as