Nagulan Nesiah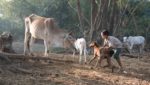 Thursday, Oct 04, 2018
As we celebrate the Feast of St. Francis today, we bring you a story about one of our program participants and his family in Myanmar, Southeast Asia. Field photographer Lar Thu recounts his experience following the footsteps of herder Saw Moo Le and his family.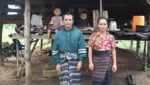 Tuesday, Jul 31, 2018
With assistance from Episcopal Relief & Development and local partners, small-crop farmers in Myanmar are finding ways of keeping to their tradition of growing rice, while increasing their overall production and economic stability.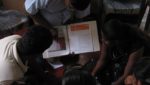 Thursday, Oct 12, 2017
We continue to pray for those impacted by the wildfires in Northern California and those beginning to recover from recent hurricanes. For International Disaster Preparedness Day, Nagulan Nesiah, Sr. Program Officer for Disaster Risk Reduction,  shares some important news about disaster preparedness.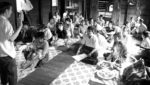 Wednesday, Feb 17, 2016
One of the many questions my friends ask when I describe my work with Episcopal Relief & Development is, "Does conversion happen?" It's a tough question.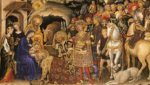 Monday, Dec 21, 2015
One of our greatest challenges as an organization is to identify how best to utilize finite resources. But it is also a gift. We have the privilege of being good stewards of the resources entrusted to us, by recognizing those most in need and focusing our relief and development initiativ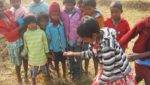 Monday, Oct 12, 2015
International Day for Disaster Reduction is October 13, and the theme for 2015 is how communities are using traditional, indigenous and local knowledge to prepare for and respond to disasters. For Episcopal Relief & Development and its partners worldwide – including in the United States