The Rev. Stacy Stringer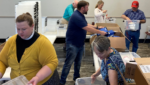 Friday, Sep 23, 2022
The Rev. Stacy Stringer, Director of Disaster Recovery for the Episcopal Diocese of Texas, shares her insights on compounded disasters and how to best prepare when the disasters don't stop.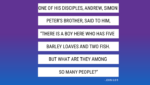 Thursday, Apr 07, 2022
By the Rev. Stacy Stringer A friend wrote recently, "Don't let what you cannot do get in the way of what you can do." This sounds like a no brainer...