Celebrating Independence and Praying For Peace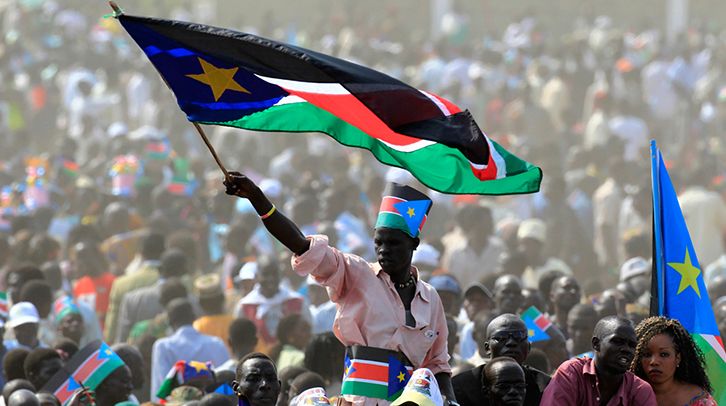 By Mike Smith
—————————-
This July 4, we celebrated the 238th anniversary of our country's declaration of independence. As I left the house yesterday morning, our family was contemplating how we might spend the day: the beach, a cookout, fireworks display. Maybe all three.
On July 9, the Republic of South Sudan will mark its third year of independence. But I'm guessing the anniversary won't be celebrated by many because the fledgling nation has been at war since December, more than a million of its people displaced by violence. The threat of famine is real and near, as farmers have been unable to plant their crops because of the fighting.
It was almost exactly one year ago this month that I met a young South Sudanese Bishop, Moses Deng Bol. I spent two days with him and I consider him a friend, even though we may never meet again.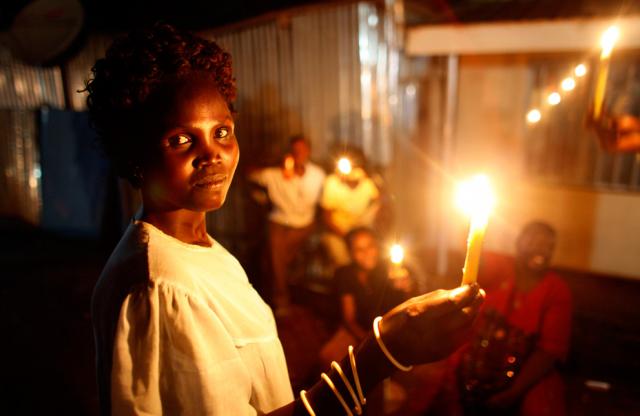 He grew up on a farm helping his father herd cattle, but he contracted a serious illness and was forced to seek treatment in Kenya, away from his family. While away he met an evangelist who taught him to read the Dinka language. Before long he was leading prayers in church and on his way to becoming a clergyman.
Bishop Moses thought for a time that he might want to serve his country as a Member of Parliament, but as he learned more about the church and its influence, he realized that he might be more effective as a bishop.
The church brokered many conflicts in the south during the period of war between the Khartoum government and what is now South Sudan. Bishop Moses believes that the work done by the church helped bring about the peace that resulted in the creation of South Sudan.
Now, the country finds itself in the middle of a civil war. And peacemakers are needed more than ever.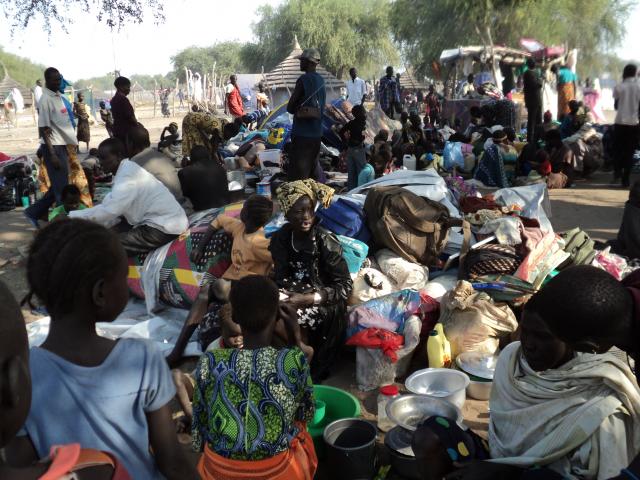 The church, and leaders like Bishop Moses, are doing what they can by giving shelter, food and water to those who have fled or been forced out of their homes. Episcopal Relief & Development is supporting these efforts, working with our partner, The Episcopal Church in Sudan and South Sudan.
The bishop and I e-mail each other once in a while. He says he is doing fine.
I think often of his visit last summer, his first visit to New York. We took a subway downtown and visited the 9/11 Memorial. The bishop asked me why the attackers did what they did, and I realized how hard that simple question was to answer. I asked where he was on Sept. 11, 2001. He said it was his first day at Berea Theological College in Kenya.
We attended the noon service at Trinity Church. Afterwards, he wanted to make one more stop, the United Nations. He asked me to take his picture there, as the flag of South Sudan rippled behind.
When we give thanks this Sunday for our nation and its independence I will also be praying for a toddler of a country, still learning to walk, and for a young bishop who is helping lead the way.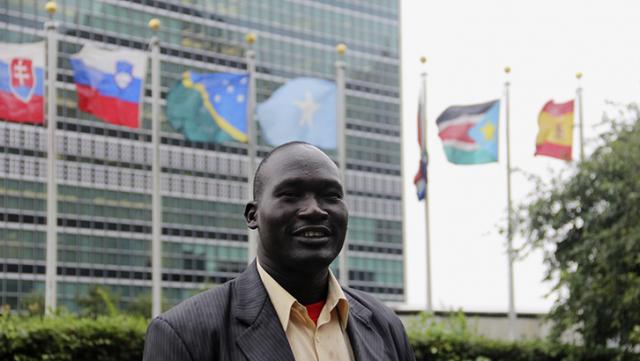 —————————-

Mike Smith is Major Gifts Officer for Episcopal Relief & Development
Images: Top, A man waves South Sudan's national flag as he attends the Independence Day celebrations in the capital Juba, July 9, 2011, Reuters/Thomas Mukoya. Middle 1, A woman holds a candle during South Sudan's independence day celebrations in Juba July 9, 2011, Reuters/Goran Tomasevic. Middle 2, Image capturing one of Episcopal Relief & Development's programs in South Sudan. Last, Bishop Moses in front of the United Nations building (the South Sudan flag is the second from the right).
————————————
Healing the world starts with your story!
During the 75th Anniversary Celebration, we are sharing 75 stories over 75 weeks – illustrating how lives are transformed through the shared abundance of our partners and friends like you! We invite you to join us in inspiring/energizing our vibrant community by sharing your own story!