Hurricane Harvey 2017: What can I do to help?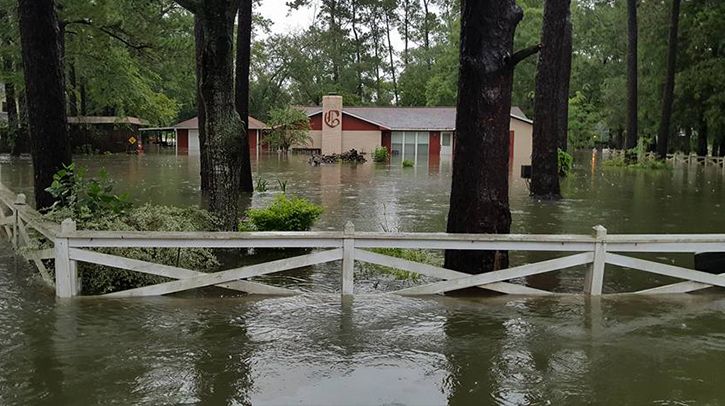 This blog was originally shared on August 28, 2017. As we respond to several hurricanes, it is still a good reminder for what to do in the aftermath of a major disaster.
---
Starting on Sunday, as the scope and devastation of Hurricane Harvey became apparent, my email box began to fill with some version of: "What can I do to help?" I praise God for these emails.
When we see images of people suffering, we want to do something. That's understandable. As Christians, we are called to seek and serve Christ in all people and never more so than in times of crisis.
For those still in the midst of the disaster, please follow the advice of your local authorities. Take care of yourself and your loved ones. Otherwise, you won't be able to help anyone else later on.
For those of us observing and praying from afar, it's important to remember that this is a marathon and not a sprint. In addition, the tricky part is responding in a way that is timely and appropriate. Understanding the phases of a disaster can be useful in determining how you can help.
Most disasters have three distinct, if sometimes overlapping phases: Rescue, Relief and Recovery.
Phase 1 – Rescue
The Rescue phase is focused on saving lives and securing property, and is most acute in those parts of a region that are directly flooded. Police, fire departments and other government agencies are best able to do this work. They have equipment that can clear roads and debris and find people. The Rescue phase can take one to two weeks, sometimes longer.
In the case of Harvey, the disaster hasn't yet stopped and so the Rescue phase is taking place in the midst of the crisis. It can be heartbreaking to watch, I know. However, I urge all of us to be patient. Please pray for those who are suffering as a result of this tragedy and for the professionals who are risking their lives to save others.
Phase 2 – Relief
The next is the Relief phase. We and our partners began preparing for this phase as soon as it was clear how massive Harvey was going to be. During this phase, the local church will be one of the first places people go to seek assistance and shelter. Because they are prepared and experienced in disaster response, we know that our partners in Texas and elsewhere will be active in the Relief phase. This is where Episcopal Relief & Development is focusing its resources right now.
Phase 3 – Recovery
Eventually, we get to the third and final phase: Recovery. During this period, the emphasis shifts to restoring services, repairing houses and buildings, returning individuals to self-sufficiency and rebuilding communities. The challenge of the Recovery phase is that most of the television cameras have moved on, but the human suffering has grown. It is a chronic state, not a crisis. However, it is the phase that the Church excels in, because we are part of the communities that have been impacted and can best identify needs and work with the community to address them efficiently.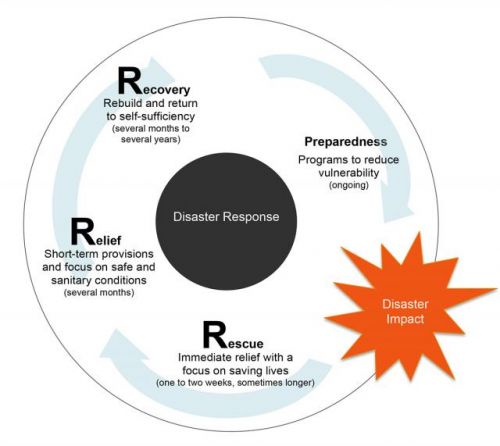 So, in light of the above, let me offer the following advice about how you can help:
Financial Support
Now is the time to offer financial support. Contributing to Episcopal Relief & Development will ensure that we have enough resources to support the work of our church partners as they serve the most vulnerable in their communities. They are best positioned to assess needs and timing for response efforts.
One of the immediate ways Episcopal Relief & Development and our partners help individuals is by handing out gift cards to local stores so that people can choose what they need the most. It not only affords people dignity it also helps stimulate the local economy, which needs to recover post-disaster. Learn about the other ways we assist during the three R's of disaster here.
Volunteering
The best approach is to wait until those affected have indicated what kind of support is most needed and whether they are ready to house and utilize volunteers. Inserting ourselves at the appropriate time alleviates additional stress and complications that can actually make things worse. If you think you would like to volunteer please register with Episcopal Relief & Development's Ready to Serve database. This list of volunteers will be shared with the impacted dioceses once they are ready to use and support volunteers. They will contact you if and when they need help.
Donating Goods
My firm recommendation is DON'T DO IT. I can't tell you how many piles of discarded clothing I saw in parking lots throughout the Gulf Coast after Hurricane Katrina. After major disasters, diocesan staff have limited capacity to receive, store or distribute donated goods. Here's a great article about the challenges of communities receiving donated goods: http://www.npr.org/2013/01/09/168946170/thanks-but-no-thanks-when-post-disaster-donations-overwhelm
An effective response requires us to discern what is most helpful and appropriate at any given time. Let's continue to hold those directly impacted in our hearts and prayers throughout their recovery, long after the media images fade.
---
Donate to our Hurricane Relief Fund
Your generous support will supply critical necessities for communities immediately and for the long-term as they recover and rebuild.
---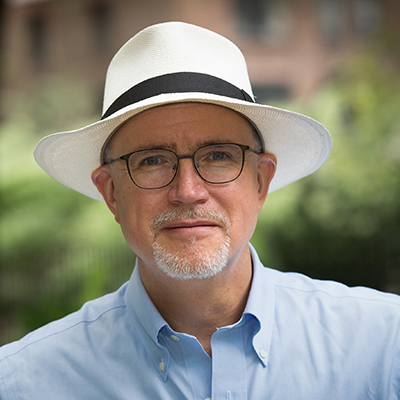 Robert W. Radtke is the President of Episcopal Relief & Development.
Feature Image: Home submerged in floods. Photo by Tara Quick.