Investing Within the Community for Sustainable Change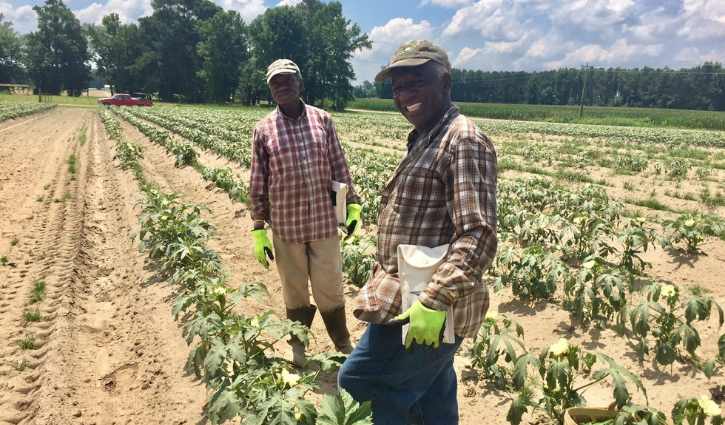 This National Preparedness Month, we highlight our disaster resilience-building partnership with the Episcopal Farmworker Ministry in North Carolina. The ministry has been around since 1982 and Episcopal Relief & Development began working with them in 2016 in response to Hurricane Matthew. Our partners around the world work to prepare their communities for hurricanes, fires and other disasters, and you can do the same with your household. Download our Individual & Family Preparedness resource in English and Spanish today.
Each year, rural eastern North Carolina is a temporary home to thousands of guest workers for varying lengths of time. Migrant workers often live together in employer-provided housing, creating a close-knit community of mixed indigenous tongues and Spanish dialects. They are bonded together by common work at places like tobacco, sweet potato or cucumber fields and the shared experiences of being a migrant worker who left their families back at home in order to provide for their future.  Eastern North Carolina is also the permanent home of thousands of immigrant agricultural workers who work in the fields, at meat processing plants, nurseries, packing houses or livestock farms.
In recent years, several hurricanes and floods have destabilized the community. Strong winds and heavy rains brought on by storms like Hurricane Matthew, Hurricane Florence and Hurricane Dorian devastated the land, putting migrant and seasonal farmworkers out of work for weeks. Along with the economic impact, their houses are damaged as well. 
After disasters, our long-term recovery partner Episcopal Farmworker Ministry (EFWM), a collaboration between the Episcopal dioceses of East and North Carolina, provides relief for farmworkers and migrant families by supplying needed items like clothing, hygiene products, mosquito repellent and food as well as assisting with home repairs for those who live in their own homes. Along with this assistance, they offer mental health programming, legal assistance and advocate for the community.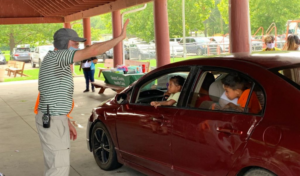 Year-round, EFWM prioritizes increasing the level of preparedness in migrant communities and growing leaders from within. In partnership with Episcopal Relief & Development, EFWM has recruited and trained community members as disaster preparedness promoters to help them make a lasting impact. This method is similar to the ones used in our health promoters program in Ghana and Water, Sanitation and Hygiene (WASH) community-led sanitation committees in Angola. EFWM's promoters are Mexican and Spanish-speaking individuals from the migrant community who visit homes door-to-door to survey needs and provide reliable translated information or referrals to services. 
The group started off two years ago with six volunteers who visited 165 families in their homes, talked to them about the importance of disaster preparedness and asked them questions about how the hurricanes from 2018 and 2019 affected them. From the surveys and conversations, EFWM was able to identify homes in need of repairs, host several workshops and provide supplies for preparedness kits. 
Disaster Preparedness and Response:
The promoters program allows EFWM to enter into spaces that occasional volunteers never could and to skip past a lot of the trust-building activities that would be required of outsiders. They know the community well and how to talk to the people within them. They know where to host events and target the distribution of information. Promoters have experienced the uncertainty of hurricanes or other disasters, like the COVID-19 pandemic.
Agricultural workers are a high-risk group for contracting the coronavirus because they work and live in close proximity to their coworkers, often lacking a separate bathroom and kitchen or space for social distancing. Fear plays a role as well. Agricultural workers often do not report injuries and illness in order to not lose income or their work altogether. Hence, many continue to work when sick, which exposes others. If they stay homesick they expose others in their crowded housing spaces.
EFWM promoters, the majority of whom were diagnosed with COVID-19 at some point during the pandemic, played a key role in needs assessment and information sharing during virus contraction peaks. They moved their work online to perform preparedness training and facilitated conversations around public health.
Promoters not only assess needs in the community before and after disasters, they have also been influential in conversations surrounding inclusion and accessibility. Coalitions that EFWM is a member of now consider the timing and location of gatherings to increase farmworker participation. They also incorporate language interpretation so that everyone understands and can contribute to the decision-making process On a state-wide level, promoters have held meetings with the governor, emergency management officials and the attorney general of North Carolina.
Promoters talking about COVID-19 and the vaccine, in Spanish:
Today, the program has ten preparedness promoters and their work continues to be vital to the ministry and the community. As the farmworker community moves into a new normal, and are vaccinated (thanks to EFWM diligently working to get over 700 people vaccinated!), promoters have started home visits again and are recalibrating to communal needs. We are now in the midst of an active Atlantic hurricane season, and the team has been working to make sure farmworkers and their families are prepared to make a sustained recovery after any potential storm passes.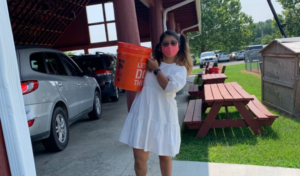 EFWM embodies what it means to practice asset-based community development embedded with justice. They have disrupted the cycle of the disaster experience for migrants and have created an environment where receivers of aid can become community leaders, industry changemakers and ultimately, heard. 
Thank you for your contributions to our US Disaster Fund which allows us to partner with changemakers in vulnerable communities in the US.
Lee esta historia en español.
---
| | |
| --- | --- |
| | Courtney Moore is the Program Coordinator for the US Disaster Program at Episcopal Relief & Development. |