ACTION 10: DIALOGUE ON COVID-19 AND GENDER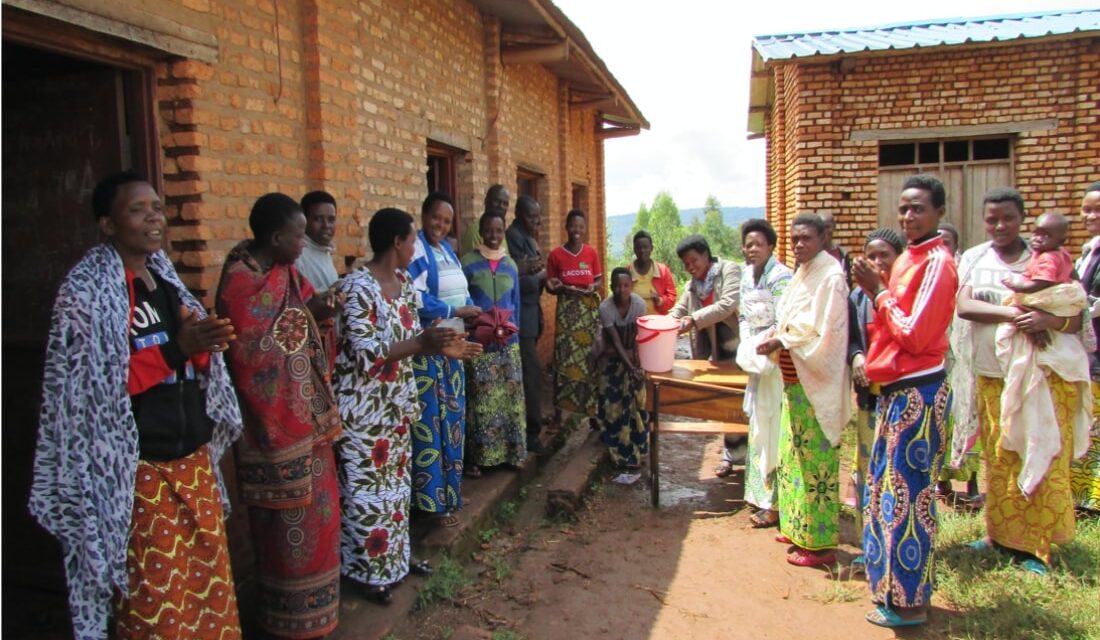 Mothers Union members conduct sensitization on COVID-19 prevention hygiene practices in the Ngozi Diocese in Burundi through proper hand-washing demonstration with bucket of water and soap.
Faith
COVID-19 has left us disoriented, uncertain and confused, afraid of what we know and anxious about what we do not know. Our old normal has been upended, and we hunger for its return.  
Presiding Bishop Michael Curry's "Word to the Church: What Would Love Do?"
Fact Sheet
Women and children are 14 times more likely to die in disasters. During the 1991 Cyclone in Bangladesh, 90 percent of the 140,000 casualties were women and girls. During the 2004 Indian Ocean Tsunami in Banda Aceh, 77% of the 80,000 casualties were women and girls.[1]
LGBTQ people are disproportionately represented in the ranks of the poor, people experiencing homelessness and those without health care, meaning that they may be particularly affected by the COVID-19 pandemic.[2]
Reflection and Action
Episcopal Relief & Development and its partners recognize the disproportionate impact the current COVID-19 pandemic is having on women in areas such as health, caretaking, unemployment, increasing poverty and domestic violence. We especially are attentive to the needs and priorities of our global programs working for women's empowerment and gender equity during this time. Program partners' continued commitment to commemorating the 16 Days of Activism speaks to their resilience and commitment to ending inequalities that subordinate women and exacerbate domestic violence and other forms of gender-based discrimination (GBV).
Globally, faith communities have shifted their disaster strategies to provide better support to victims of domestic abuse and other social and economic hardships exacerbated by the pandemic.
Faith-based organizations have created and applied valuable resources for communities confronted with the impact of social-distancing measures. We encourage you to familiarize yourself with these faith-based tools. Episcopal Relief & Development's webinar on COVID-19 recognizes and responds to mental health issues and family/partner violence as they relate to COVID-19 and provides suggestions for referrals for survivors. Side by Side, a faith movement for gender justice, has compiled a comprehensive list of tools and resources specifically related to gender, faith and COVID-19. You can find its list of COVID-19 resources here.
 Footnotes
[1] https://www.unisdr.org/files/48152_disasterandgenderstatistics.pdf
[2]https://www.ohchr.org/Documents/Issues/SexualOrientation/ImpactCOVID19LGBTpersons.pdf, see also https://www.ohchr.org/EN/HRBodies/HRC/Pages/NewsDetail.aspx?NewsID=26448&LangID=E