ACTION 15: EMBODY JUSTICE, MERCY AND COMPASSION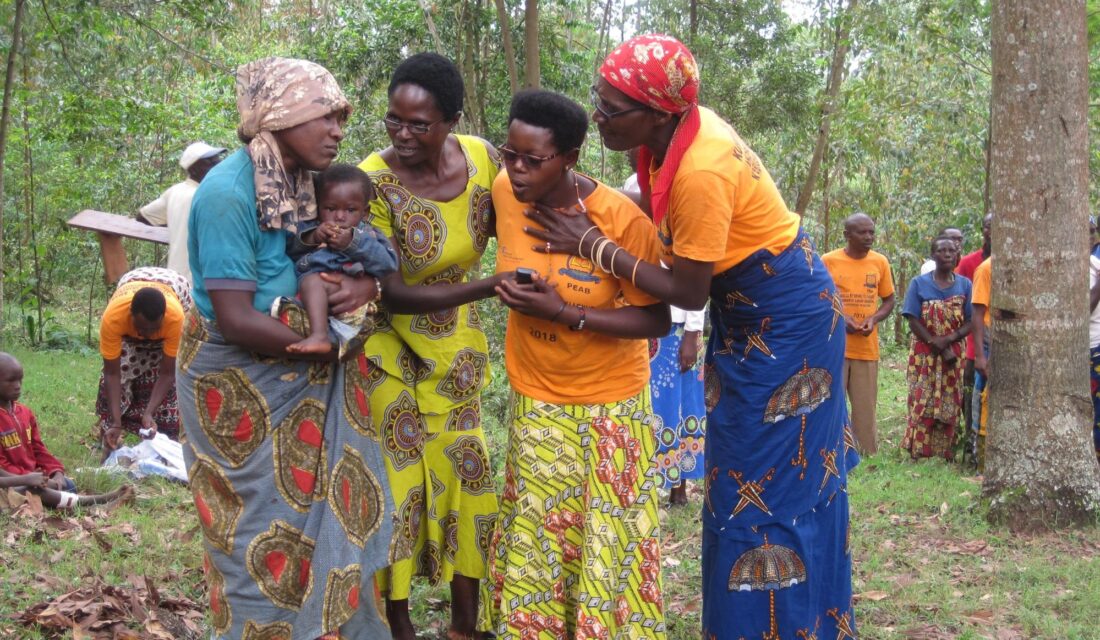 Members of Rwesoro village's GBV Committee in Burundi use drama to depict and condemn GBV in 2019. 
Faith
Thus says the Lord of hosts: Render true judgments, show kindness and mercy to one another
Zechariah 7:9
Reflection and Action
As we approach the end of the 16 Days of Activism against Gender-Based Violence (GBV), we want to share a narrative from our program partner, the Episcopal Anglican Church of Brazil. The Rev. Elineide Oliviera's account of responding to survivors of GBV embodies the biblical order to administer true justice, show mercy and compassion to the oppressed:
In 2011, with a growing number of cases of violence against women, the mayor of Ariquemes, Brazil, held a meeting with non-governmental agencies and local community leaders. During the discussion, the Rev. Hugo Armando Sanchez, parish priest and representative of the Episcopal Anglican Church of Brazil, described the need for a support house for women in situations of violence. He also explained the municipality's lack of funds to support such an institution. With the blessing of the attendees, the Episcopal Anglican Church of Brazil decided to create and run Casa Noeli dos Santos, led by Oliveira.
In 2019, Casa Noeli provided a safe space for 108 women and 70 children, including Ana (not her real name).
Ana's story is representative of the stories of many women who Oliveira and Casa Noeli have supported. Pressured by her father into an abusive marriage, Ana began the road to recovery after a brutal attack nearly took her life. With the help of friends, she spent four months at Casa Noeli receiving legal aid and mental-health counseling as well as critical medical and dental care.
Last year, close to 2,000 people participated in the community and school workshops, seminars, trainings and other programs developed by the staff at Casa Noeli. But for Oliveira and her team, the most important thing is not the number of women in the program but how these women's lives have changed. The program compassionately tends to the holistic needs and aspirations of each individual, whether physical, psychological, emotional, social or spiritual. The Casa Noeli staff is proud of the level of quality in what they offer.
On the day Ana departed, Oliveira and her team knew that the woman who entered four months earlier had healed and transformed her life. Ana's time at Casa Noeli gave her the safe and nurturing space to recognize her gifts and trust her voice and power more deeply. She has the autonomy and control over her life that others previously tried to take from her. Thanks to the staff of Casa Noeli, Ana started a new life and looks to the future with renewed hope and enthusiasm. Episcopal Relief & Development is proud to support Casa Noeli and other partners who are providing a safe space for women to heal and thrive.
Recommended reading
"The Handbook for Female Christian Survivors of Domestic Abuse," published by Restored