Betsy Deisroth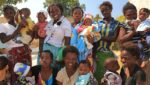 Wednesday, Jun 13, 2018
Episcopal Relief & Development would like to extend a great big THANK YOU to everyone that supported our recent campaign to help children thrive. We are delighted to report that we surpassed our $250K goal—enabling us to reach so many more of the world's most vulnerable children. In this blog, Vice President of Advancement, Betsy Deisroth, shares why we are driven to make a difference in this critical area.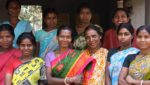 Thursday, May 10, 2018
Betsy shares what she feels is the power and purpose of close-knit relationships with a renewed perspective, having just returned from Zambia and experiencing great loss.