Episcopal Relief & Development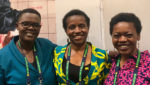 Thursday, Aug 01, 2019
Episcopal Relief & Development Board Member Chiseche Salome Mibenge recently represented Episcopal Relief & Development at the Women Deliver 2019 Conference in Vancouver. She participated in a panel to discuss "Religion and Development for Gender Justice." In this blog she shares her experience and highlights important takeaways.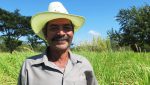 Thursday, Apr 18, 2019
For Earth Day Learn about how farmers in Nicaragua are transforming their livelihoods. Episcopal Relief & Development and its partner organizations across the globe are working with vulnerable communities to build resilience to a rapidly changing climate. As we celebrate Earth Day, take a look at how Nicaraguan farmers are transforming their livelihoods while caring for creation.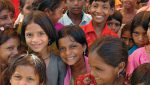 Friday, Apr 05, 2019
Episcopal Relief & Development takes an integrated approach to the health and well-being of the those we partner with around the world. Our international partnerships address challenges in remote communities around the world, as well as in urban environments where extreme poverty persists. This World Health Day, we want to highlight some of our efforts in supporting unique, local, long-term initiatives that address the effects of hunger, poverty, disaster and disease.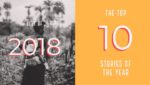 Friday, Dec 28, 2018
We ran the numbers and discovered what YOU loved the most!
As 2018 comes to a close, we review the top 10 stories read by our audience over the past year. If you missed out on any of them, here's your chance to brush up on the best of the last 12 months.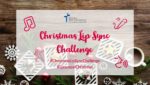 Wednesday, Dec 19, 2018
Continue the festivities through the 12 Days of Christmas! Gather your loved ones for a little fun and share your joyous spirit this season by lip syncing to your favorite Holiday tunes. Then Challenge three (3) of your friends to do the same after posting your video! #EpiscopalLipSynChallenge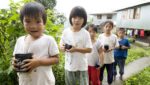 Tuesday, Dec 18, 2018
Anne Harris, an Episcopalian living in South Carolina, shares how Gifts For Life seamlessly complemented her downsizing efforts back home over the last 10 years. Beyond physically making space, Anne was also able to make room in her life to support communities around the world who could make better use of the holiday gift-giving practice.