Kellie McDaniel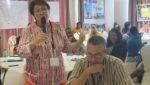 Tuesday, Nov 07, 2017
This week, Program Officer Kellie McDaniel is in Tanzania along with other Episcopal Relief & Development staff for an exciting meeting with our international partners. Read on as Kellie shares her expectations of the gathering as well as her hopes as this organization continues to expand its approach to community development and disaster relief.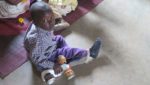 Tuesday, Oct 03, 2017
In this blog, Kellie McDaniel, Senior Program Officer at Episcopal Relief & Development anticipates a co-learning opportunity between community partners from Zambia, Zimbabwe and Kenya on the topic of Integrated Early Childhood Development.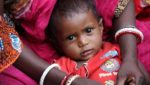 Wednesday, May 10, 2017
Happy Mother's Day! In this blog, program officer Kellie McDaniel shares her first-time motherhood tale and tells us what she admires about the moms she gets to work with around the world.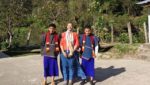 Thursday, May 22, 2014
By Kellie McDaniel
This is the second half of our Microfinance Workshop blog. The first blog by Episcopal Service Corps Intern Angela Kim describes the experience of being a participant in the workshop. In this blog, Program Officer Kellie McDaniel relays her ex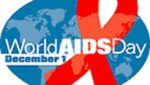 Saturday, Nov 30, 2013
Today is the 25th anniversary of World AIDS Day. Today, we have the opportunity to unite in the fight against HIV, to show our support to people living with HIV, and to commemorate the 35 million we have lost to the disease. This year's theme is "Shared Responsibility: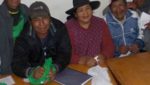 Thursday, Aug 08, 2013
Today I received an email from Carlos Venturo, the Executive Director of ECLOF Peru, our ecumenical partner based in Lima. It is hard to believe a month has passed since my recent (and first) program visit. It reminded me of two things: our rich and long discussions around the program's