Richard Hoff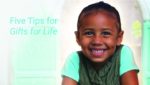 Wednesday, Sep 05, 2018
Five Tips for 'Gifts for Life' – Anne Browne's passion is Gifts for Life. She deeply appreciates how they empower local partners, offering individuals and communities the ability to help themselves in ways that respect their home, history and culture. In this blog we capture five great tips on how to personalize your giving throughout the year using the catalog.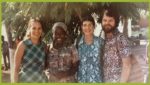 Tuesday, Aug 07, 2018
Olive Liechty-DePonte is a long-time Episcopal Relief & Development supporter from California. Recently, Major Gifts Officer Richard Hoff had a chance to catch up with this amazing Episcopalian regarding her lifelong support of the organization.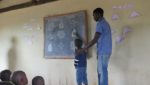 Tuesday, Aug 15, 2017
A conversation with Reverend John Buenz, a long-standing giving partner of Episcopal Relief & Development, shows how faithful giving can impact generations to come.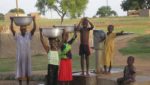 Tuesday, Aug 04, 2015
It was their monthly donations over many years – and having named Episcopal Relief & Development in their will – that lead me to Margaret and Richard Trezevant's home five years ago. But it was their warmth, sincerity and inquisitive natures that has kept me coming