Tools For Maintaining Community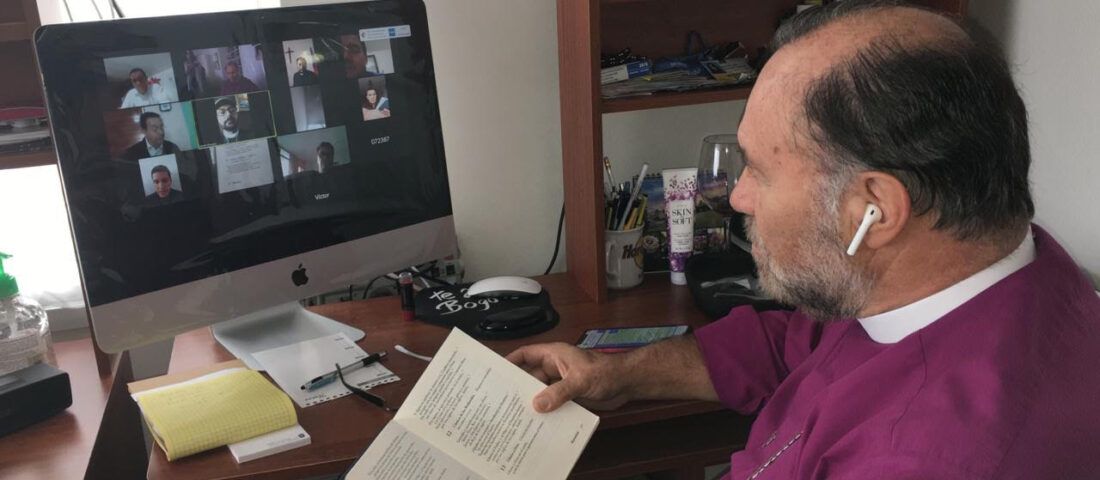 Tools For Maintaining Community
Older adults, at-risk youth, college students, new mothers, widows and veterans suffer from daily loneliness at higher rates than other groups. During an event such as the rapid spread of the Coronavirus/COVID-19, members of these groups will feel the effects of quarantine even more.
CREATE A SENSE OF COMMUNITY
Loneliness registers in the body the same way that physical pain does. So, when a person feels disconnected from their faith community, it triggers stress hormones in the body. This, in turn, causes high blood pressure and loss of sleep. And unfortunately, it also takes an emotional toll. A lonely person can lash out at or resent the people they feel alienated from. With this in mind, we as Christians must actively work to manage hurt and shift perceptions of isolation by facilitating a sense of community remotely during quarantine. Because, ultimately, we need each other. Especially, since this is a particularly long disaster.
KEEPING IN TOUCH
How do we shift perceptions of isolation during an epidemic? Call, video chat, text or email quarantined members. You can compile a list of members and divide the list among leadership and volunteers. Each leader or volunteer is then responsible for checking in with their assigned group of people. By doing this, each leader or volunteer is responsible for checking in with their assigned group of people- similar to virtual foyer groups.
AFFINITY GROUPS
If your diocese or congregation has the capacity, consider forming affinity groups. These groups are based on common interests or experiences, and so participants will feel a sense of belonging. Examples include support gatherings for first responders or one for educators.  In the Using Online Affinity Groups To Address Isolation resource, learn what kinds of groups the Episcopal Diocese of New Jersey found most helpful in response to COVID-19. Download resource
BIBLE STUDIES
To aid in your remote ministry, here are several Bible studies that address fear, something many people around the world are feeling right now. Read these studies together and discuss over phone calls, email, online meeting platforms or on social media.
#1: Combatting Fear | English, Spanish
#2: Building Hope | English, Spanish
# 3: Hope Rooted in God | English, Spanish
#4: The Impact of Death | English, Spanish
#5: Integrating Healed People Back Into Our Community | English, Spanish
DIFFERENT TOOLS FOR MINISTRY
Apart from individual contact, consider social media streaming for services or prayers, and using meeting platforms, conference calling tools and email for Bible studies. Some meeting platforms offer breakout rooms for small group discussions. While on social media, comment sections can be used for public conversation. The Episcopal Church links to some great tools you can try out. To learn some new skills, Forward Movement is offering free courses called Prayer and Worship in our Homes.
WHAT'S APPROPRIATE FOR YOUR COMMUNITY?
Most of all, make sure the platform you choose for remote ministry has the features that you need, and that your congregation is comfortable with it. Depending on your community's access to internet and computers, tablets and smartphones, some modes of communications may be preferred over others. If your congregation is less tech-savvy, think about other ways to maintain a sense of prayerful community.   
FINDING A SERVICE ONLINE
If streaming is not an option for your church, consider telling your community to tune in to another Episcopal Church's service. Check out the Episcopal Asset Map to find a service in your time zone if your church is not offering one.
POP-UP PRAYER
The Rev. Canon Katie Churchwell (Diocese of Southwest Florida) ministered to her community during Hurricane Irma in 2017 in a unique way. Community members hunkered down at home or evacuated out of town, so she comforted them through prayer on Facebook Live. Learn about her "pop-up prayer" method in this video created by The Episcopal Church and Forward Movement:
Above all, churches can adapt the Rev. Churchwell's method to their needs. The key takeaway is this: you can still do ministry, even without being able to leave the house.
---
A Prayer for When You Cannot Attend Worship

In union, O Lord, with your faithful people at every altar of your Church, where the Holy Eucharist is now being celebrated.

I desire to offer you praise and thanksgiving.

I remember your death, Lord Christ, proclaim your resurrection and await your coming in glory.

And since I cannot receive you today in the Sacrament of your Body and Blood, I beseech you to come spiritually into my heart.

Cleanse and strengthen me with your grace, Lord Jesus, and let me never be separated from you.

May I live in you, and you in me, in this life and the life to come.

Amen.

–The Prayer Book for the Armed Forces (1988)