Eleanor Withers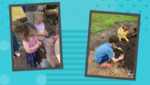 Tuesday, Oct 19, 2021
Nanette Woodworth, Associate Rector at Calvary Episcopal Church in Fletcher, NC, shares her insight on implementing the Abundant Life Garden Project® as this past summer's Vacation Bible School theme and how the hands-on activities impacted the children.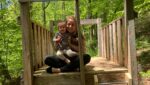 Thursday, Oct 22, 2020
I feel grateful to work for an organization that cares about the environment and recognizes climate as a key priority. Did you know that Episcopal ...