Tamara Plummer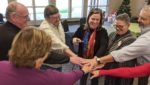 Wednesday, Jan 16, 2019
Tamara Plummer, Program Officer for Asset Recognition, recounts her time in the Golden State late last year during and after the tense moments of the wildfires and Thousand Oaks shooting.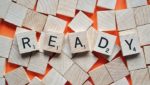 Thursday, Sep 15, 2016
Thinking about a possible disaster can be overwhelming for many people, but preparing for the "what-ifs," as you will see in this blog post, will help you. Here's a blog article from the perspective of our Episcopal Relief & Development US Disaster Team with easy-to-follow steps and resources to help you be resilient in times of a disaster.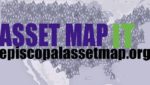 Wednesday, Feb 03, 2016
Episcopalians really hate taking credit; we seem to take great pride in no one knowing about the amazing ways that we are living our Christian call in our communities and throughout the world. My name is Tamara Plummer and as a cradle Episcopalian, I take ownership that I too have at times shied away from being braggadocious about my faith and life in the church.