Mike Smith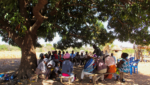 Wednesday, Mar 04, 2020
Twenty-five men and women from the farming community of Kuladaboog in Northern Ghana were meeting for the second time under the shade of a huge man...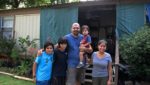 Wednesday, Sep 12, 2018
As Hurricane Florence draws nearer, we send prayers and support our partners as they prepare to respond to the needs of the impacted community. At this time, we also recognize the one year anniversary of Hurricane Harvey. Mike Smith, Major Gifts Officer, shares a story of a community in Texas and how they are rebuilding and recovering together.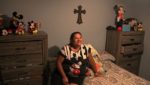 Wednesday, Aug 22, 2018
One year after Hurricane Harvey inundated South Texas, the recovery process seems almost as random as the storm itself. How are people doing? It depends. People with few resources are struggling, as if the storm had just hit. And for many, a nagging depression lingers. They know that full recovery is a long way away.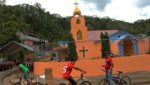 Thursday, May 24, 2018
Hurricane Maria devastated Puerto Rico last fall, but communities are recovering bit by bit and are preparing for the upcoming season.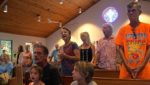 Tuesday, Feb 06, 2018
All across the dioceses of Southeast Florida and Central Florida, church partners are helping in ways large and small. Read on and discover how the St. Columba Episcopal Church in Marathon, Florida is making a difference in their community.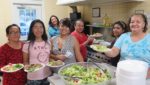 Tuesday, Jan 02, 2018
Episcopal Relief & Development Major Gifts Officer Mike Smith traveled to Houston to survey the devastating damage left by Hurricane Harvey and to document the work of our church partners. He returned with hopeful stories of people and communities profoundly changed as they recover from the storm.