Josephine Hicks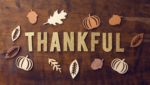 Tuesday, Nov 26, 2019
I am always thankful for family at Thanksgiving. This year, I find myself particularly thankful for my mother. She turned 90 in September. We had a...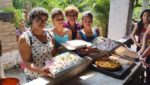 Tuesday, Nov 20, 2018
To kick off the holiday season, Josephine Hicks – Vice President for Episcopal Church Programs – shares the family traditions she'll be partaking in this year. She also takes this opportunity to give thanks to the Episcopal Relief & Development community – including you! – for breathing life into the work we do.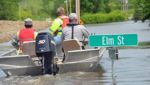 Tuesday, Sep 18, 2018
As I sit in Charlotte, North Carolina, I understand the roller coaster of emotions felt by people throughout many states bordering the Atlantic – concern, anxiety, relief, renewed concern – as forecasts and models for Hurricane Florence morphed and cast the Cone of Uncertainty in different directions in the days before it made landfall.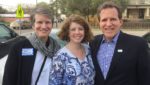 Wednesday, Apr 11, 2018
Josephine Hicks, our VP for Episcopal Church Programs, recently made a visit to West Texas and was encouraged by how the church is recovering from Hurricane Harvey. Discover more about the ongoing recovery