Chad Brinkman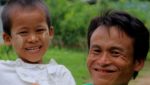 Wednesday, Nov 20, 2019
My son is on the cusp of turning three. That is exactly 1,095 days that my wife and I have managed to keep him healthy and safe. It's an acco...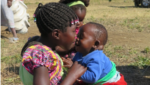 Thursday, Nov 15, 2018
For Universal Children's Day, Chad Brinkman, Program Officer for Engagement, expresses how the love for his child has the power to grow and embrace children all over the world.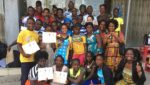 Thursday, Jun 15, 2017
In this blog, Engagement Program Officer Chad Brinkman contemplates what it takes to raise a son in the age of women's empowerment.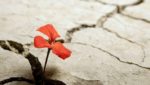 Thursday, Apr 13, 2017
A Good Friday Blog:
"Weeping may linger for the night, but joy comes with the morning."
– Psalms 30:5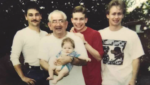 Wednesday, Oct 26, 2016
For All Saints' Day, Program Officer Chad tells us about one of the most influential people in his life: his Paw-Paw! Continue reading to find what life lessons Chad learned from his grandfather.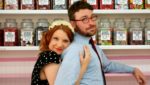 Tuesday, May 03, 2016
This Mother's Day I will be looking beyond the flowers and Sunday brunches, beyond the saccharine poetry of greeting card sentimentality. I will be looking at my wife and my mother, at the generations lined up behind these two women as well as those that stand beside them from around the world, and I will give heartfelt thanks for the grit and gumption that comprises the soul of motherhood.