Sean McConnell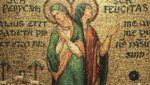 Thursday, Nov 01, 2018
Who do we consider as saints and why? Sean McConnell, Senior Director for Engagement at Episcopal Relief & Development, shares how he came up with his personal and inclusive definition as a result of his own spiritual journey, inviting readers to discern what's meaningful to them when considering the faithful and venerated…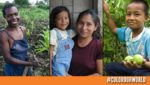 Tuesday, Jun 26, 2018
Join us at this 79th General Convention online or at the booth, as we "Color Our World" with Faith, Dignity, Relationship, Leadership and Excellence. Visit us at our booth 401 between July 3 and July 11, to learn how we work to become the hands and feet of God in the world.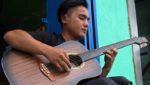 Wednesday, Mar 28, 2018
This playlist will help you focus on the meaning of Good Friday.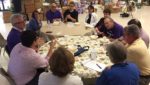 Thursday, Sep 14, 2017
In this blog, Sean McConnell reminds us that disaster response is not a sprint, but a marathon and that an essential part of helping others begins with love.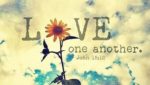 Wednesday, Apr 12, 2017
On Maundy Thursday, we participate in the act of humility and self-sacrifice. We follow Christ's example of washing the feet of one another. In this blog, Sean McConnell encourages us to think about what the equivalent of feet washing is in the modern day.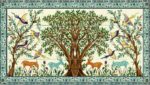 Tuesday, Apr 04, 2017
Discover more about the Oil of the Chrism tradition practiced by the Episcopal Diocese of California at Grace Cathedral.