Sean McConnell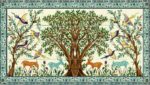 Tuesday, Apr 04, 2017
Discover more about the Oil of the Chrism tradition practiced by the Episcopal Diocese of California at Grace Cathedral.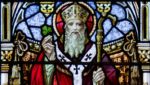 Thursday, Mar 17, 2016
As a boy, Pádraig had not been much for the Christian religion of his parents. In fact, he never was sure what all the fuss was about. From the outset of his captivity, however, the boy found himself praying to that God he did not know so well.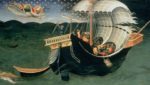 Thursday, Dec 03, 2015
Once upon a time, there was a young boy. This boy was born into both profound wealth and deep faith. His parents raised him to love Jesus and to be good to others. He knew that all he had was a gift from God, and that he was to honor God in how he lived with these gifts and shared them with others.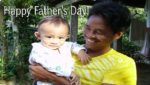 Wednesday, Jun 17, 2015
Recently, my mom posted a photo on Facebook. I was curious about it because it was a photo of a church bell with a Celtic cross on top, and it was in front of the church where my dad had been Rector for more than 20 years. But I had never seen it before. It looked right in place, but it was not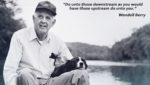 Thursday, May 14, 2015
Farmer and author Wendell Berry is known to have said, "Do unto those downstream as you would have those upstream do unto you." I have been thinking about this quote a lot lately, when I consider my currencies and how they flow. Another writer who has piqued my interest is the Episcopal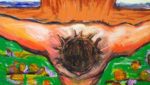 Thursday, Apr 02, 2015
I have to admit that writing a blog for Good Friday is a real challenge for me. To me, Good Friday has always felt like one of those inevitable processes that you have to get through to reach the glorious and grace
filled outcome on the other side. As we know, there would be no Easter without Good